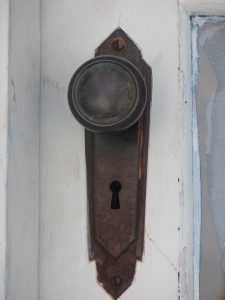 Do you dream of owning your own home?  Are you tired of paying someone else's mortgage?  Then you may want to get started working toward buying your own home.  If you feel like you aren't quite sure if you are ready or not, follow these 4 steps that you can take before you decide to buy a house and jump onto that home ownership bandwagon.
Check your credit.

 No, not by applying for a mortgage just yet.

Before you even begin this process be sure that you are someone ready to buy.  If you have lousy credit and no money saved than that is what you need to work on first and foremost.  Try out sites such as creditkarma.com.  They don't give you real credit scores, but it is free and will give you an idea of what to expect when a creditor runs your file.

Save up a down payment.

 Yes, you can take out a mortgage with a zero down loan in some instances or even a low 3% down loan, however, it is smart to put closer to 10%-20% down.  This does three things: It will bring your payment down since you are financing less, it will give you instant equity and it will help you avoid paying PMI on your loan.

Start watching the market.

 Start paying attention to sites like Zillow and WVMLS to see what kind of price range the houses you are shopping for are in.  You can even go old school and look at the newspaper.

Get pre-qualified.

 Talk to a mortgage broker to determine that you qualify for a home mortgage, what you qualify for and how much house you can afford.  Experts suggest that you spend no more than 3-5 times your annual salary on a home and you keep your Debt to Income ratio under 45%.  You also need to make sure that your credit score is where it needs to be to qualify.