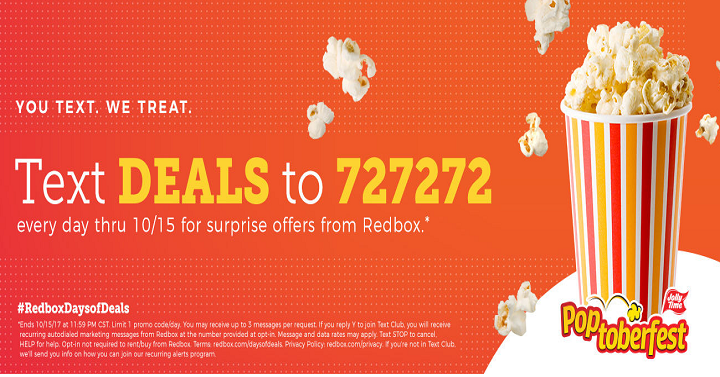 Now through Oct 15th, Redbox is having 10 Days of Deals!  To get your deals, each day you can text DEALS to727272.  If you are not in their text club, you will receive a second text with an invite to join. Some of the freebies/discounts that you will receive are:
Rent any disc, and get a DVD free for 1 night
A $1 discount on any two discs
A 75˘ discount on any disc
A 50˘ discount on any disc
It's always fun grabbing a movie to watch for family night! Stop by the movie house to get your popcorn and then curl up in on the couch to watch your movie.