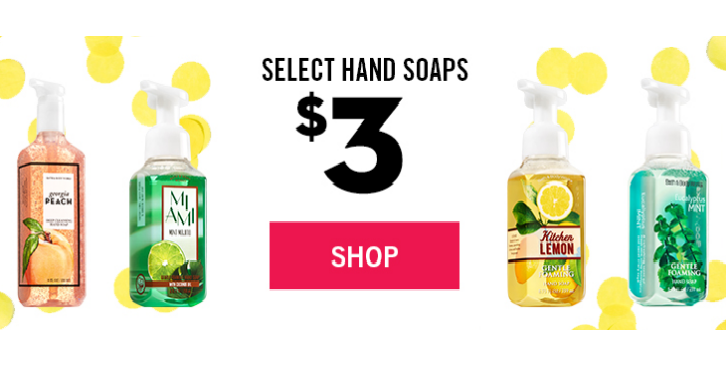 This is one of my favorite sale to stock up on! Over at Bath & Body Works you can score their Hand Soaps for as little as $2.59 each! These are always in my gift closet for friends birthdays and just because gifts (thank you's, thinking of you, etc). Here's how to score this sweet deal:
Purchase 10 Hand Soaps for $3.00 each
Use coupon code INEEDTHESE to save $10 off your $30 purchase
Total  $20.00+$5.99 for shipping
Grand Total only $25.99 or just $2.59 each shipped!
To have these shipped to your door is a hug time saver for me and honestly money saver too because we I walk into that store I always leave with more than I went in for đŸ˜‰