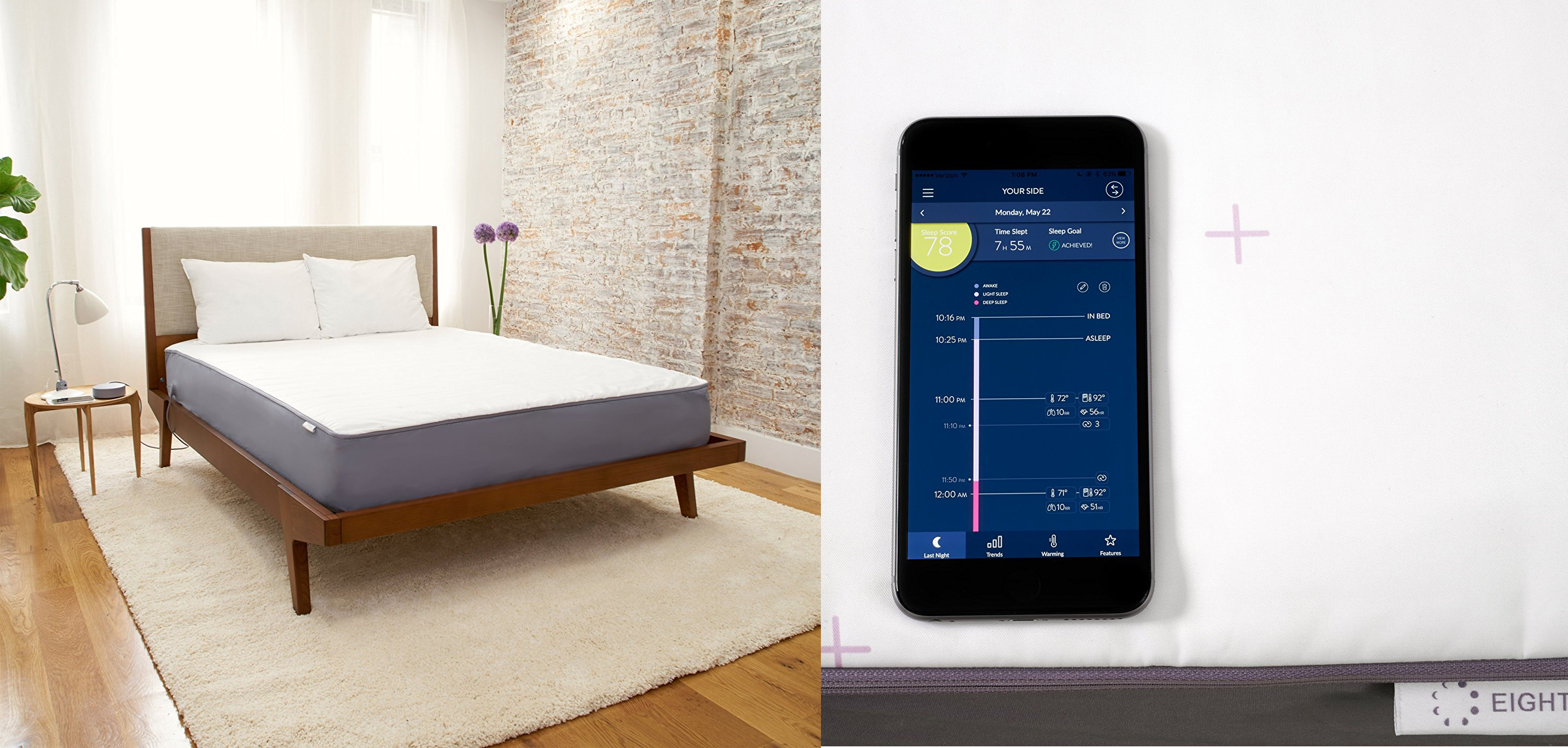 Looking for a deal on a new mattress this Prime Day? Get $200 off the queen size Eight Smart Mattress on Amazon right now when you use the code 8PRIMESM at checkout! That drops the price to only $899.99, and you don't have to be a Prime member for these extra savings! This also ships for free!
(To get this deal, click on the yellow "See All Buying Options" button. There's only one seller available for this.)
The Eight Smart Mattress offers dynamic support and contouring comfort, plus one layer of technology designed to help you sleep better.

Data & Trends – See your nightly data and discover weekly and monthly trends to improve your sleep

Bed Warming – Warm the bed to the perfect temperature, and set each side of the bed independently.

Home Integrations – Create a smart bedroom with automated triggers by connecting Eight to other smart products.

Smart Alarm – Wake up feeling refreshed, during your lightest sleep stage, when you're naturally most awake.