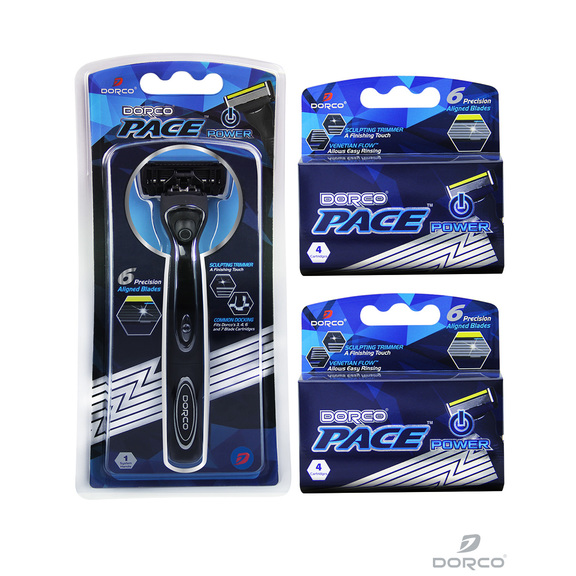 Need some more razors? Now through June 21st you can get the Dorco Pace Power Combo Set for men for just $14.00 plus free shipping! Just use coupon code AFPPOWER14 at checkout. This comes with 1 handle and 9 cartridges and features:
6 Precision Aligned Blades: Micro Positioned to deliver the most comfortable and smooth shave.
Trimmer-Sculpting Tool: A 7th blade for refining and styling tricky shaving spots like sideburns and mustaches.
Advanced Lubricating Strip: A unique combination of Aloe, Vitamin E and Lavender lubricates, calms and protects even the most sensitive skin.
Venetian Flow™: Allows for easy rinsing. This features also increases blade life.
Common Docking: Any Dorco® 3, 4, 6 or 7 blade cartridge will fit on this system allowing you to discover the perfect shave.
Wide Guard Bar – Preps Hair: Soft rubber surface effortless gliding on the skin.
Battery Powered: One AAA battery powers the handle providing an effortless shave enhancing experience.
Ergonomic Handle: Non-slip surface design allows maneuvering.