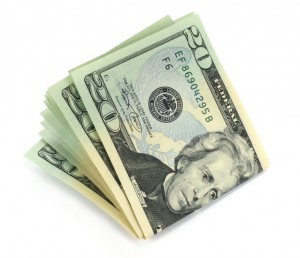 Are you wanting to teach your children about money?  Do you feel lost when it comes to knowing the right time to do it?  The beauty of this is that there are many many "right time" moments and if you jump on the chance to teach them as often as possible, your kids will have a better shot at knowing what to do about money as they get older.
Here are the times when you should talk to kids about money:
When you pay your bills.  When you sit down to pay your bills each month, you should have your kids sit down and talk to them about it.  For example, if you get your power bill, you can spend the time explaining to your children what causes the bill to grow and what you can do to keep the cost down.  You can also explain how much of your workday will be spent working to pay the single bill.
When you set your budget.  This kind of goes along with paying your bills each month, but when you are setting your budget each month, having your kids sit in with you is a great idea so that they can see that a budget is needed in order for your finances to function properly.
When you swipe your debit card.  Make sure that you kids understand that a debit card is the same as cash in that whenever it gets swiped, the money in your account decreases.  It's not as invisible as it seems.
Allowance.  Giving your kids an allowance is a great way to get them used to creating their own budget and having control over some finances before they are thrown into it as adults.  Let them work for money and letting them control how it is saved or spent is a good way to get them focused on making the right choices.