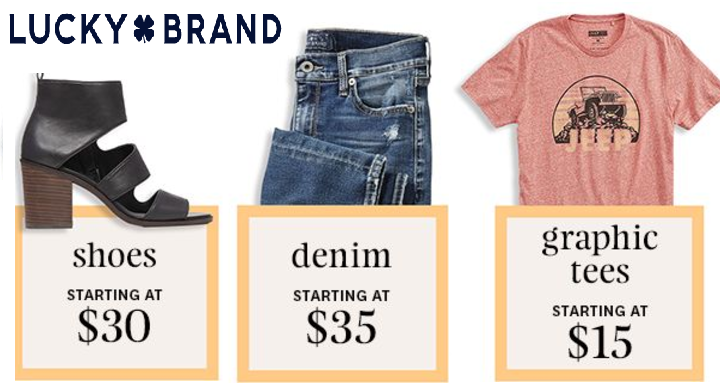 This CRAZY Lucky Brand Flash Sale ends TODAY! You can score some awesome deals, including Denim Jeans for only $35! (Reg. $119) Thatís a steal of a deal!! Youíll want to grab your size while they are available. At this low price they will be going fast.
Not only do they have the popular jeans, but shop their shoes starting at only $30 or grab a few graphic tees for only $15. Jewelry starts at only $10 and blouses and tops for only $30 each. This is definitely a sale you wonít want to miss!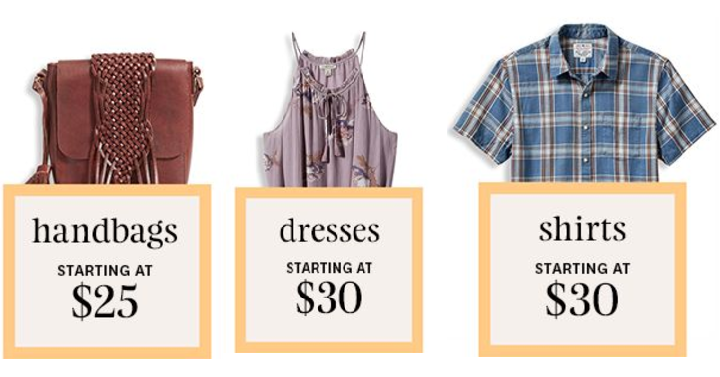 Want to know what makes Lucky so great? They were started in Los Angeles in 1990 and now have 209 stores. Lucky Brand is known for their great classic denim, and style for a variety of trends and body types. To create their stylish look, they but their jeans through the wringer ó ripping, fraying, sanding, patching and washing by hand Classic denim. Youíll be able to score FREE shipping when you spend $50 or more.