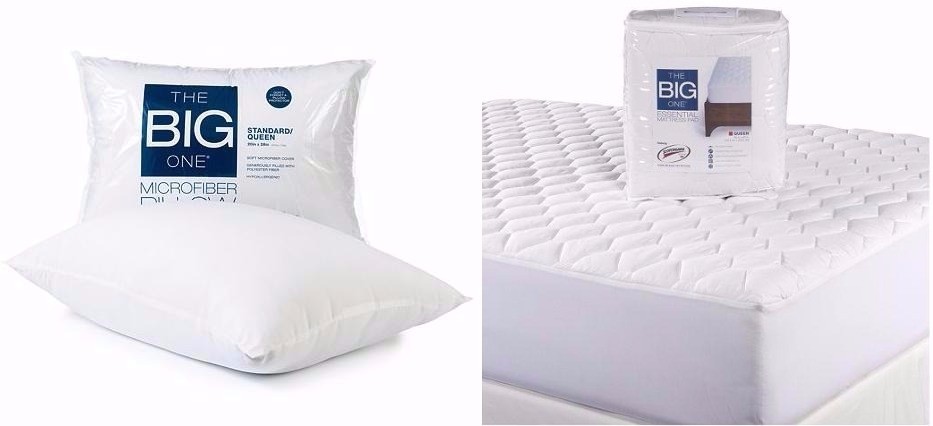 Check out this awesome deal at Kohl's! Through tomorrow, head over to Kohl's where you can take $10 off your purchase of $25 or more! Just enter promo code TAKE10 at checkout. With the great sale prices during the Memorial Day Weekend Sale, you'll score a GREAT deal on a mattress pad and a pillow! Check out the details below!
Right now, The Big One Mattress Pad (full size) is only $19.99 (Reg. $39.99) and The Big One Microfiber Pillow (standard size) is only $5.99! (Reg. $11.99) Add both to your shopping cart and your total comes to $25.98, then add promo code TAKE10 to take $10 off. Your new total will be $15.98 for both items! That's a savings of 70% off the original price! Awesome! Plus, for those of you who haven't take advantage of the text offer, you can also text SAVE to 56457 to score a unique coupon for 15% off your purchase! That'll bring your total down to only $13.58 for both items! (Please note if you've received a text coupon before, you won't be able to receive another one).
Make sure to select in-store pickup to avoid shipping fees. Otherwise, orders of $75 or more will score FREE shipping!