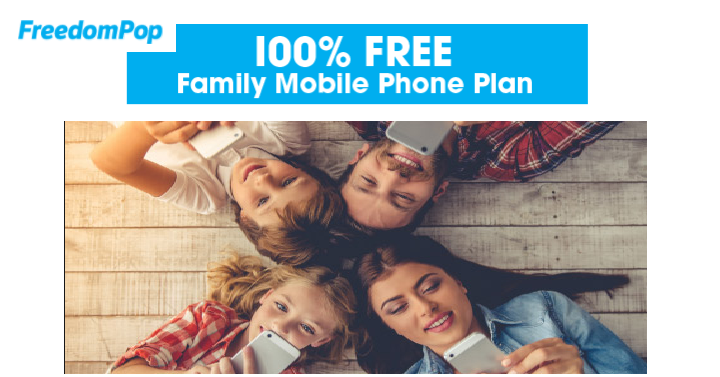 Are you looking for a way to save on your phone bill? If you have a growing family with kids now using phones, you'll definitely want to check out this HOT offer on FreedomPop's Family Mobile Phone Plan.  FreedomPop is the world's first 100% FREE mobile plan!  With their Family Mobile Phone plan you get the 1st month with 4 GB of Data for FREE. You will also get your phones for only $24.99 each for 4 phones. That's only $99.96 total.  Families can share up to 10 lines and pool 25GB of data. Awesome right?
Customers can save up to $1,000s on their phone bills by switching to FreedomPop! With FreedomPop you also get  Free premium voice quality, can  manage your plans online, score free shipping ($9.99 value) and upgrade or downgrade to free plan anytime.  There is also unlimited talk and text each month all with  one low price and one single bill.
With FreedomPop you get to have the blazing fast 4G LTE Speeds with nationwide LTE coverage. You can also pick a new phone number or keep your own family mobile number. There is  No Contract • No Commitment • Cancel Anytime!! That's why I love this option. You can sign up now and test it out with no commitment to stay. Once you realize all the benefits, you may never want to leave!
So what are you waiting for? Save money and switch to FreedomPop and feel the freedom of no contracts. Take advantage of their Family Phone Plan now and get the 1st month FREE!