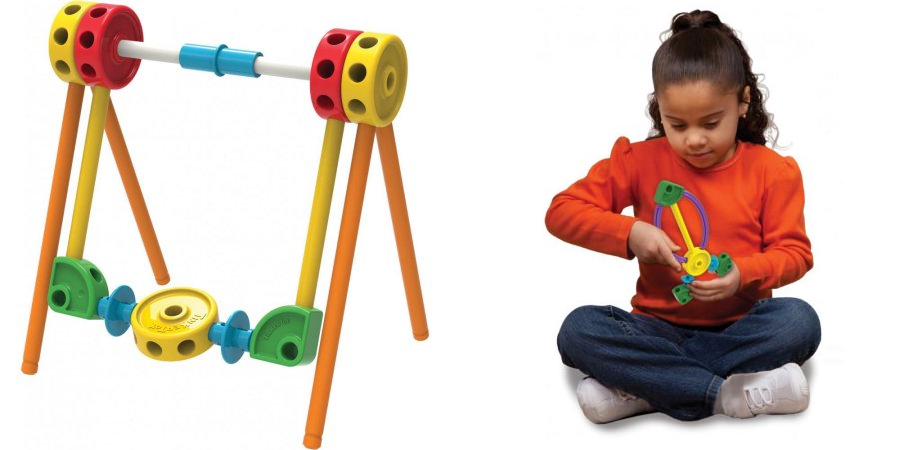 Kids love TinkerToys. Fact. No ifs, ands, or buts about it. You plop some TinkerToys down in front of a kid, and they'll spend forever creating anything their imagination shows them!
Unlock your little ones' imaginations with the TinkerToy 65-pc Essentials Value Set for only $14.49! This was originally $24.99, but it's marked down on clearance at WalMart. This set includes 65 essential Tinkertoy pieces like spools, rods, flags, washers, end caps and more, as well as an instruction sheet with building tips and ideas.
This ships for free on orders of $35 or more, or you can pick it up at your local store for free.