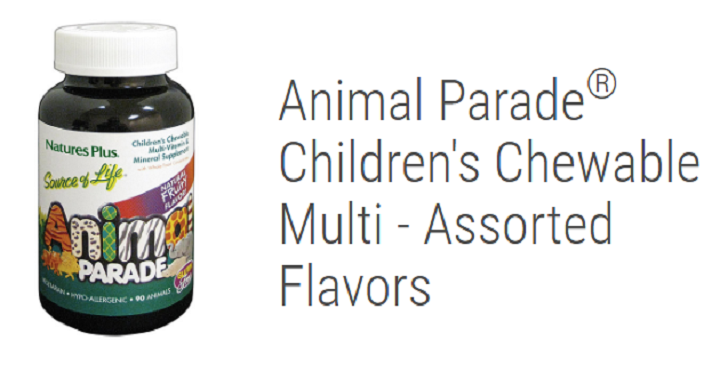 Head over and request your free sample of Nature's Plus Animal Parade Children's Chewable Multi! When you get to their home page, you'll need to scroll down until you see the "free samples" tab/button. Then, just fill in your shipping information to request your sample
Animal Parade KidGreenz deliver the health benefits of high energy, phytonutrient-rich green superfoods from land and sea in succulent tropical fruit-flavored chewable tablets. KidGreenz Superfood Complex features broccoli, spinach, spirulina, chlorella, kelp, lactic flora growth accelerants and other nutritional powerhouses that are often absent from kids' diets."
Freebies like this are great to have. This way you can see if you're kids wouldn't mind eating them before purchasing a whole bottle!