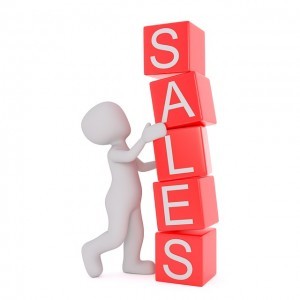 Are you thinking about jumping into the Direct Sales world? Yes, some people see them as scams and yes, some of them are, but most are decent companies and some people are able to make a lot of extra (or sole) income! †I have several friends that are making 5 figures per month with a hot current direct sales company and I have even more friends†that are making really good side hustle incomes ($500-$1500) with other companies.
I think there are a few things that you need to make sure you remember though if you do decide to hot into the Direct Sales market. †Here are a couple direct sales doís and doníts:
Do sell the product, donít only try to sign someone up under you. †Yes, I know that you are going to make more money if others sign up under you, and so does the person you are trying to get to sign up. †If you truly believe in your product you will try to sell the product itself and not just try to get someone to sign up under you. †If that customer falls in love with the product, then you can ask if they would like to sign up under you. †But don't push it.
Do respect peopleís budgets. †Budgets are serious. †If your friend says that they canít stretch their budget to sign up for your $100 package, then donít push it. †
Donít harass friends and family. †Tell people about your business, shout it from the rooftops and be motivated to sell, yes. †However, donít harass people. †I have a certain friend who keeps messaging me and chatting and trying to plan coffee dates, but as soon as the date is scheduled, she zooms in with her sales pitch. †Nope, sorry. †I want to be your friend because we are friends, I do not want to be guilted into buying a product Iím not interested in.

Donít talk down other consultants. †Yes, competition is healthy, but if you are bad mouthing other consultants, that does nothing to help the product you are trying to sell and only looks bad on you. †I donít know about you, but I donít like to buy stuff from negative salespeople. †So stay positive and sell, sell, sell!
Don't overextend yourself financially. †Most of these companies require an initial investment. †Do it if you can, but don't overextend yourself on the chance of making it big. †You don't want to put your family in a tough spot because of it.
Do have fun! †Enjoy yourself and donít be scared. †Your potential is endless!