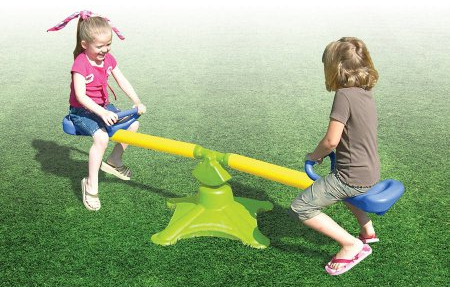 The Flexible Flyer Teeter Twirl would make a great addition to your backyard playground! Plus, you can get a nice deal on it at WalMart right now! Normally $49.99, this is marked down to only $29.97!
Age range: 3-7 years
Up to 70 lbs per child
Large handle
HDPE seats
HDPE base can be weighed down with water or sand
Foam-covered center tubing for safety
Pick this up at your local store for free, or get free 2-day shipping on orders of $35 or more!