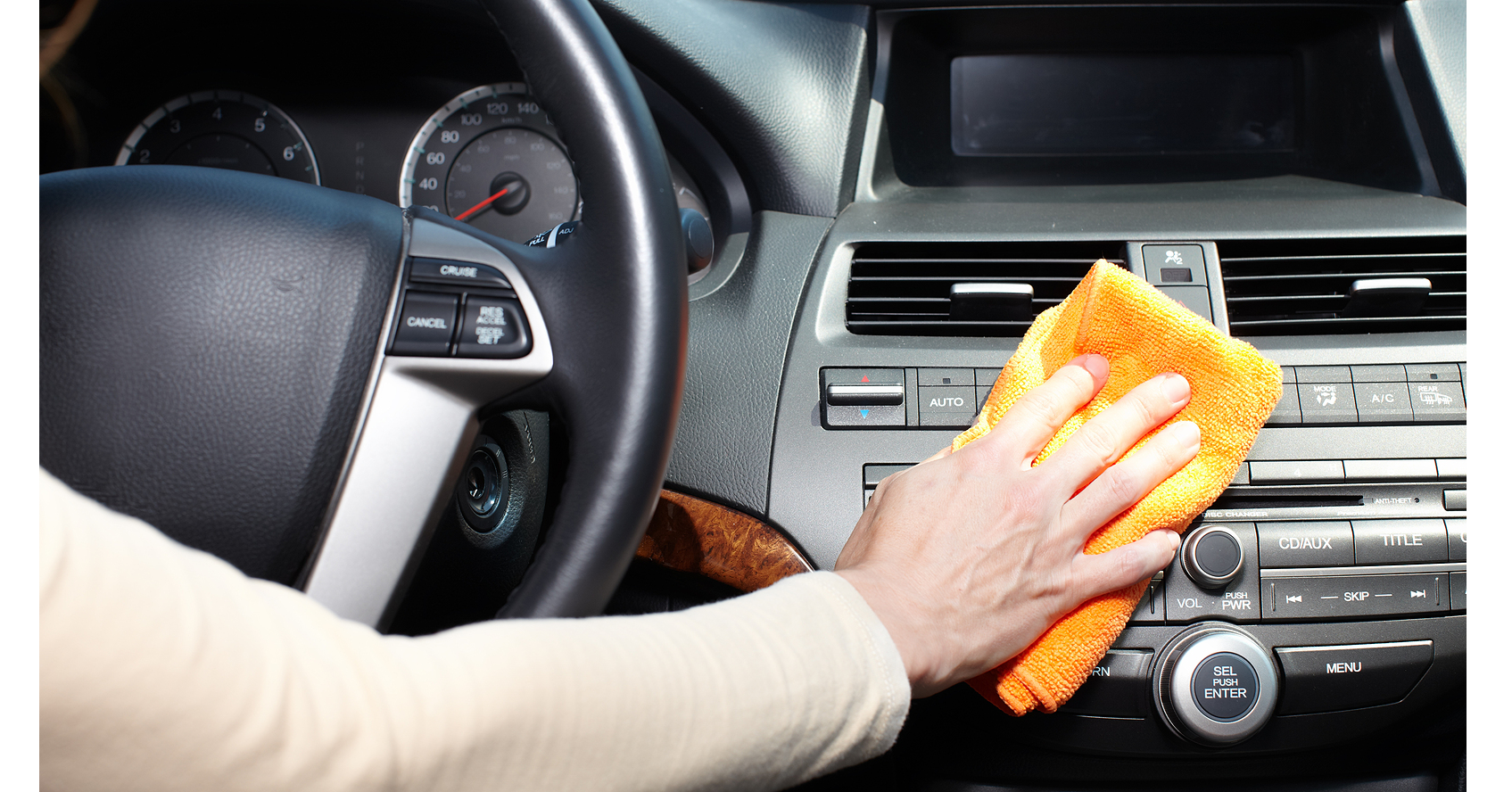 The weather is warming up and if you're like me your car has seen better days. We've spent so much time in our car from carpooling to school, visiting family and running errands that all the mess and crumbs from the kids (and maybe a little from myself) has added up. It's time for a good deep cleaning! Here's some tricks that I've used myself and some I've found that I'm excited to try out!
Wash Your Car with Hair Conditioner – most of the hair conditioners you'll find contain lanolin which is a type of wax. So grab your bottle and give the outside of your car a good washing.
Clean Your Windshield and Windows with Baby Wipes – this is something I do when I find myself waiting at the school for the bell to ring. They're not only great for cleaning off the window but they leave them streak free!
Use Rubbing Alcohol to Clean Your Wiper Blades – this is something you're going to want to do soon seeing how we're approaching April showers. Cleaning them with rubbing alcohol will help prevent smears on your windshield.
Baking Soda & Toothpaste Will Clean Your Headlights – we've done this on my husbands older car and it worked wonders! Just scrub a little on your headlights and rinse it off with water. You might need to repeat a couple of times if you've never cleaned them before.
Dust Your Interior with a Coffee Filter – if you didn't know, coffee filters are made of a lint-free paper which is perfect for dusting. Just keep a few in your center console for when you find yourself waiting in the car.
Dust Your A/C Vents with a Foam Craft Brush – you've probably seen this floating around Pinterest but have you tried it yet?!? These craft brushes are super cheap and work so well for getting in between the vents.
Use a Toothbrush to Clean the Crumbs out of the Seams of your Seats – we all get little crumbs and dust stuck in the seams of the seat so just grab a cheap toothbrush and keep it in your cleaning stuff. They're so handy for many different cleaning tasks.
Add 5-10 Drops of Essential Oils onto a Clothespin To Make Your Own Air Freshener – I LOVE this idea and can't wait to try it, in fact I'll be making my own this weekend. You can clip it to anything but putting in right onto your A/C vent will cause it to circulate around your car.
Do you have any tips or tricks you use for detailing and cleaning out your car? How do you keep it clean? Let us know in the comments below and maybe we can all use the advice!