Can you believe Christmas is only 10 days away? These last few days before the holiday are such an exciting time and more so when youíre giving your family the gift of a vacation. You can enjoy that excitement even more when you know youíre getting the best price because you booked with Get Away Today. If you need a last-minute gift for your family, why not a family trip? You can save an additional $10 by using promo code F2Deals when you book a Southern California hotel and ticket package.
Once your vacation is booked, itís time to start thinking about the reveal! This shouldnít be stressful Ė in fact it should get you even more excited for the big surprise. Weíve gathered some of our favorite ideas that are easy and donít need many materials. Plus, most of them come with FREE printables! Hereís a list of some great vacation reveal ideas for Christmas morning: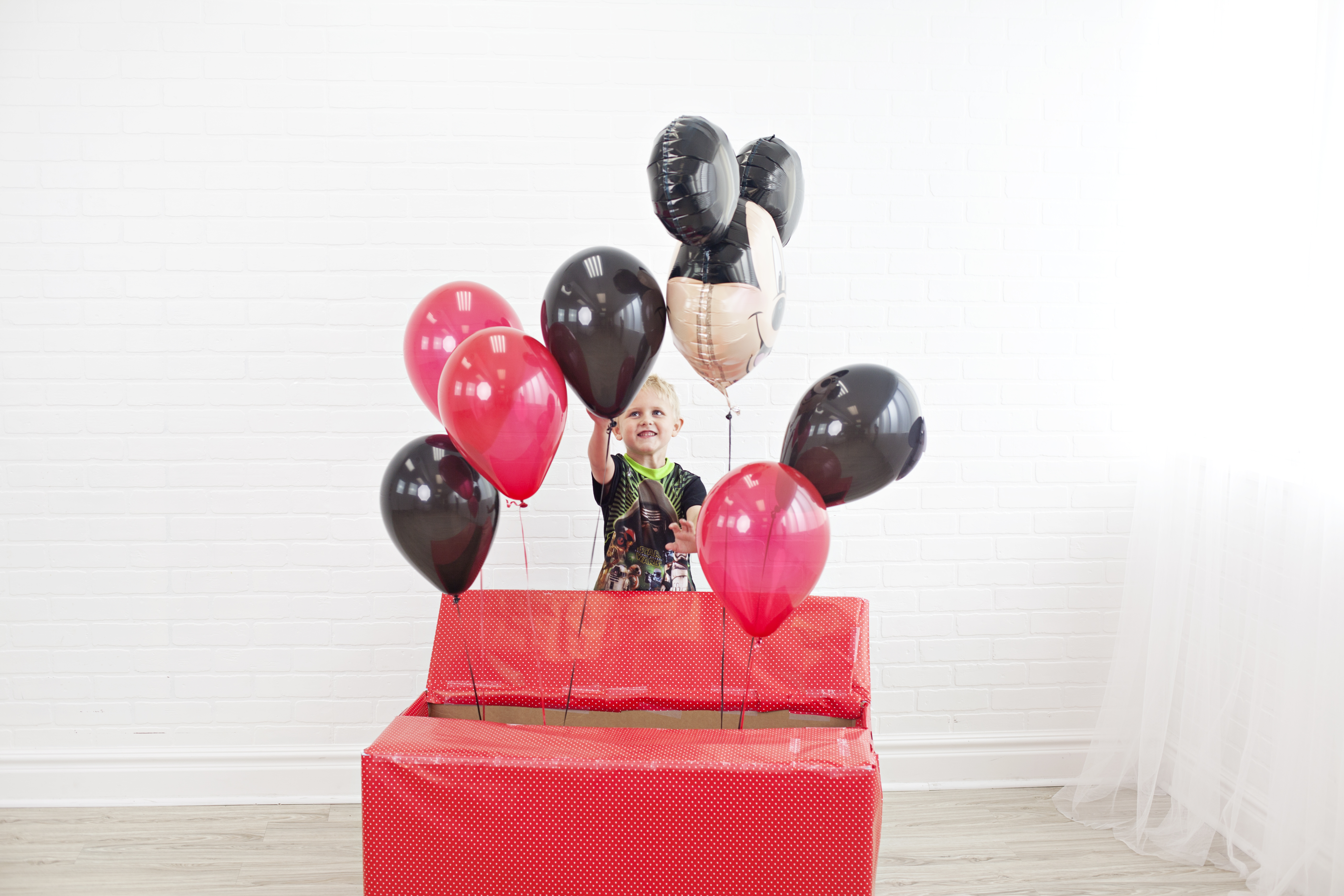 A Balloon Surprise! Balloons are always fun, especially when itís a giant character balloon announcing your surprise Disney vacation. You can find some ideas and a free printable for the announcement here.†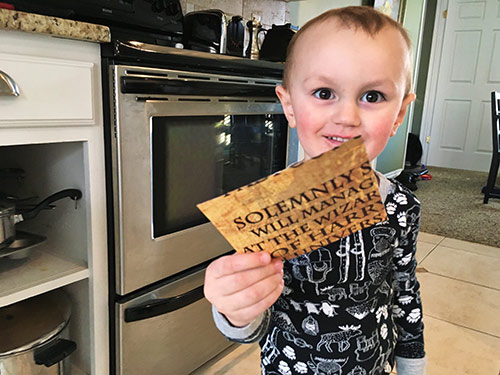 A Magical Scavenger Hunt! If you are going to Universal Studios Hollywood or Orlando, thereís a chance your kids know all about Harry Potter. Just imagine how much fun they would have piecing together their own Marauderís Map from clues scattered around the house! You can find the printables, for both Hollywood and Orlando, here.†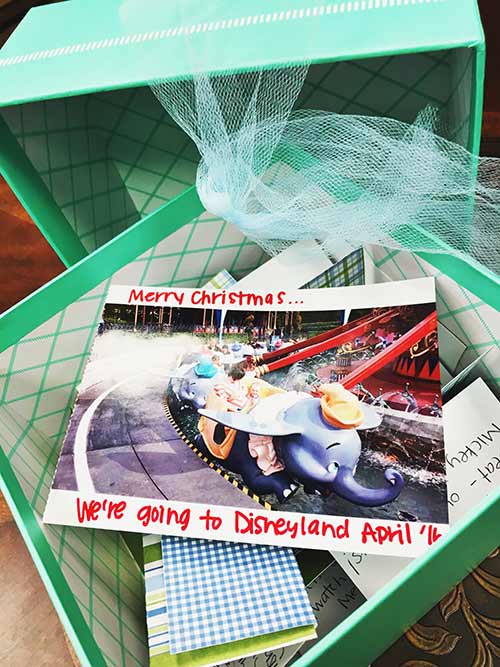 A Box of Anticipation! The gift of a future vacation is just as fun as packing up and leaving as soon as possible. You can build excitement by wrapping a box full of cards with activities planned for the coming weeks until your vacation. You can find Disney-themed ideas for your activity box here.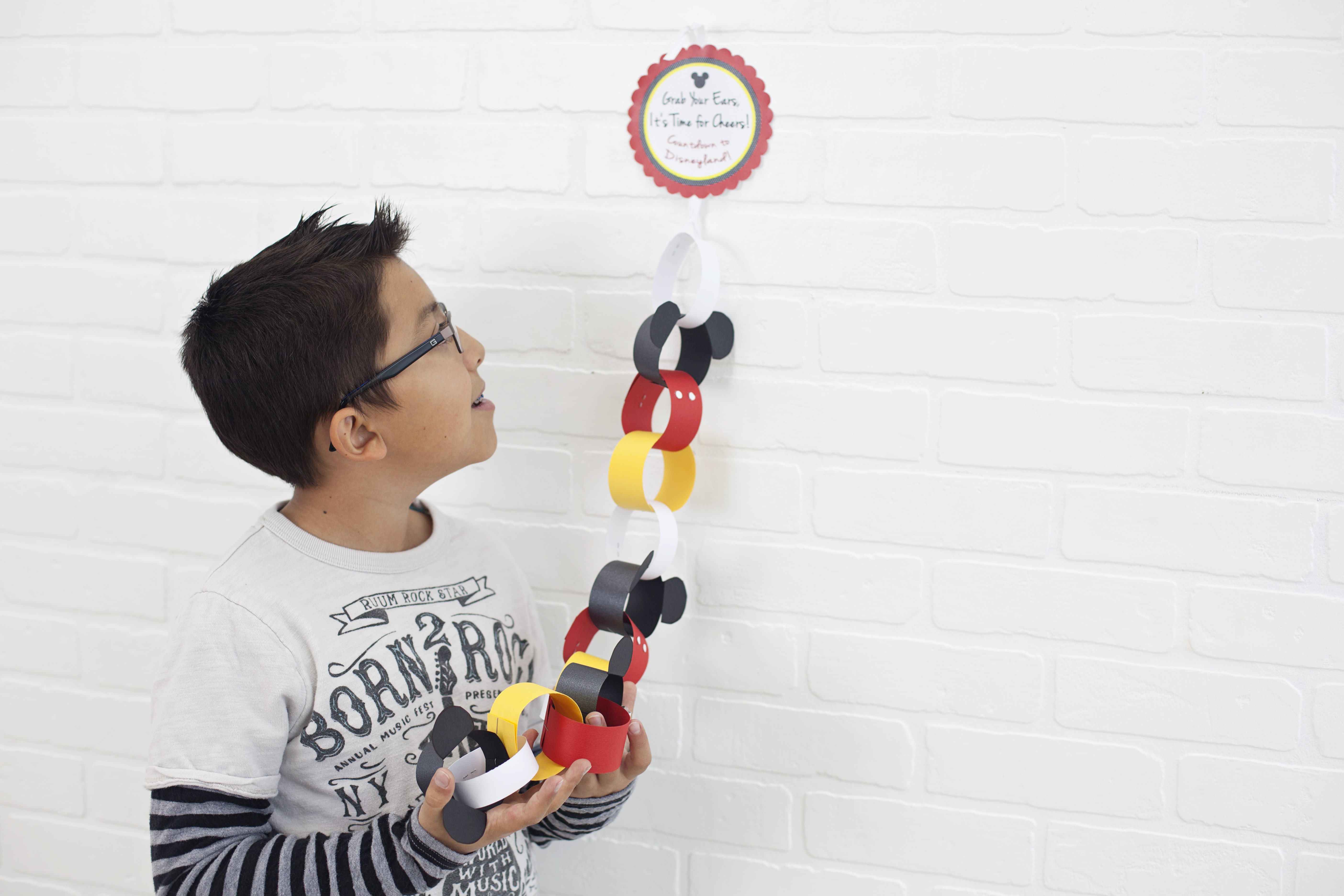 A Fun Countdown! Another great way to reveal the gift of a future vacation is to wrap the supplies for a countdown chain. As the kids take the time to put it together, theyíll get to the topper announcing the vacation and be amazed. You can find the templates for a cute Mickey and Minnie countdown here.†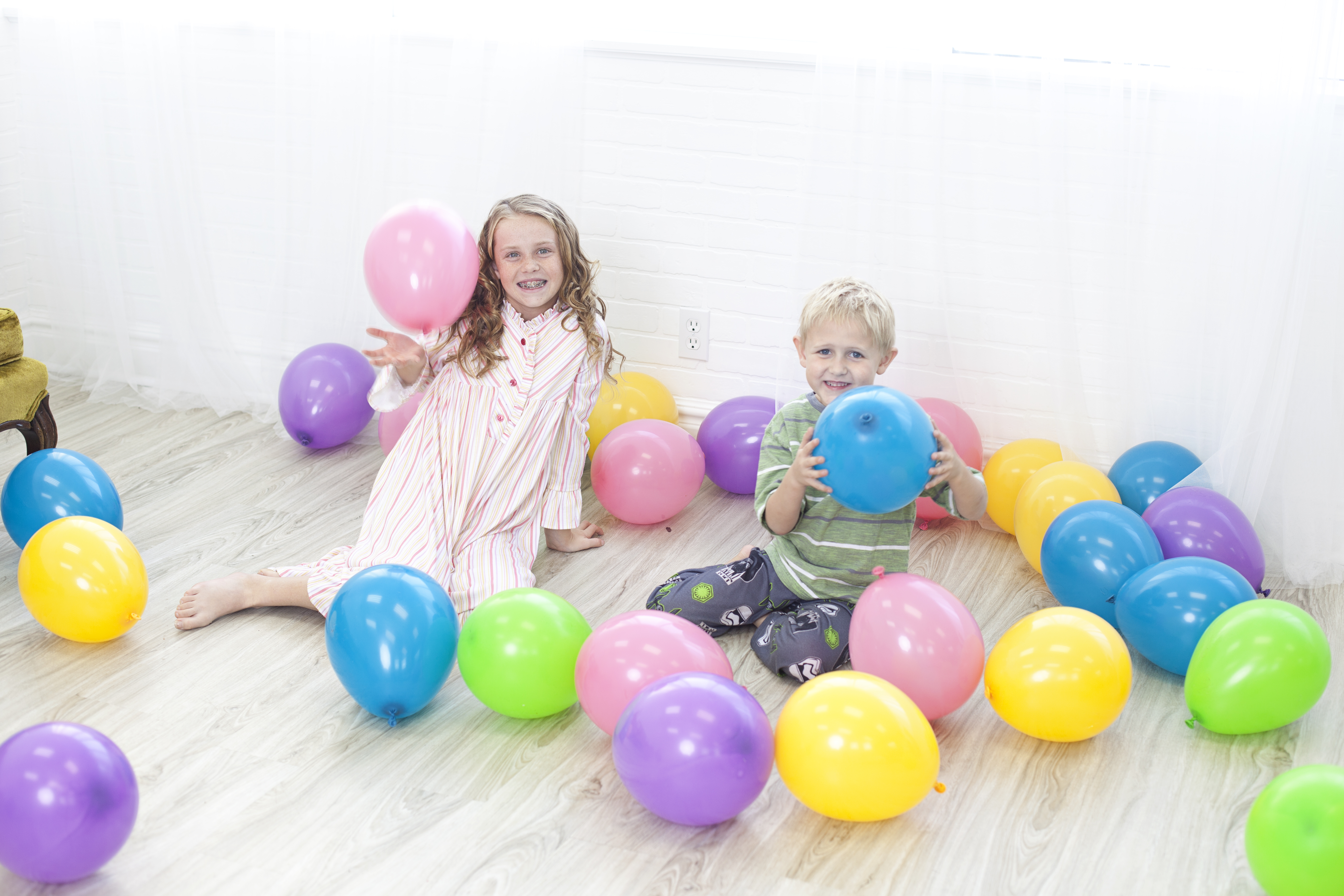 A Popping Frenzy! You really canít go wrong with balloons when announcing anything. A great way to surprise your kids is to hide the letters of your destination in balloons. Youíll love watching them pop the balloons as fast as they can and their reactions when they finally figure out the big surprise. You can find the printable here.†
All of these ideas are a ton of fun and easy to recreate. You might just realize that half of the fun of giving the gift of a vacation is planning the big surprise itself! If you havenít booked your surprise family vacation, thereís still time. Get Away Today can help you get the best prices on any trip, whether last-minute or a few months away. Here are just a few of the great Southern California deals they have going on during certain dates next year:
The best part is that you can lock in these great prices now with only $125 down! Itís the gift that will create priceless memories for your family and save you from the hassle of last-minute shopping. Plus, if you book a 2-night or longer hotel stay with your tickets, you can save an extra $10 off by using promo code F2Deals. Book now for the best prices and availability online at getawaytoday.com or by calling 855-GET-AWAY Ė you donít want to miss out on these amazing deals!