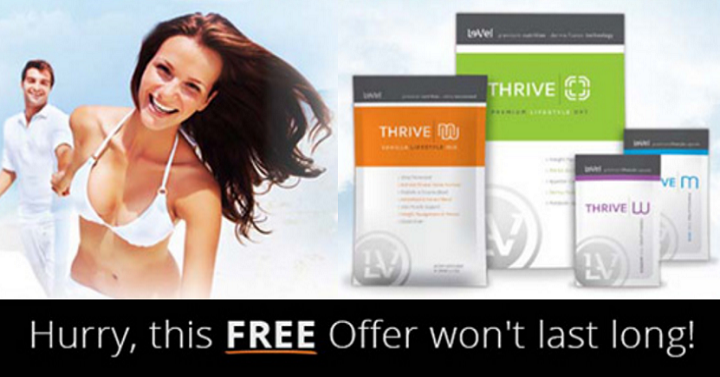 UPDATE: This sold out very quickly. 🙁 If you want to be notified if this deal comes back or when a hot deal becomes available, join our text alerts! Just text the word FREEBIES to 41411 and confirm.
You're gonna wanna RUN and claim a FREE Sample of the Thrive Experience Pack!! There's only 1,000 available, and they will go very quickly. All you need to do is fill out a short survey. No credit card is needed.
What is the Thrive Experience pack?
Lose weight & inches
Enhance mood
Control cravings
Increase energy
Improve mental clarity
Sleep better
Feel great again!