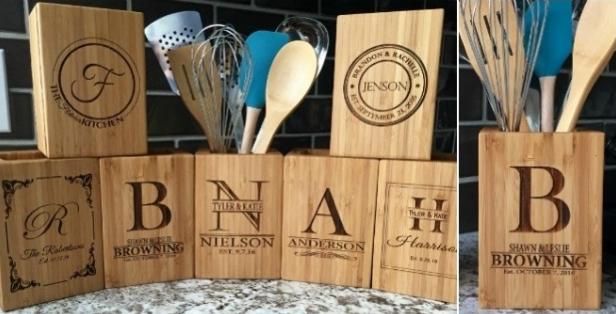 Love this!! Head over to Jane where you can get a Personalized Bamboo Utensil Holder for only $19.99! There are 8 different designs to choose from and you're able to add up to (2) first names, (1) last name, and even (1) date! These would make such awesome Christmas or wedding gifts!
This is scheduled to ship on October 1st, so plenty of time to receive it for Christmas!
*Shipping for the first item is $4.99, and $2.99 for each additional item.