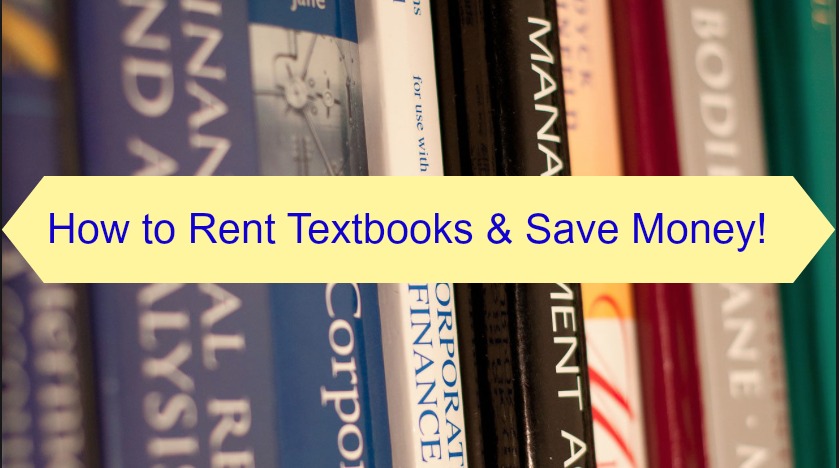 Okay, are you guys gearing up for another school year? One big expense, if you are in college, are the textbooks!  Each book can be nearly $100, which adds up so quickly.  So, to save some money, be sure you aren't paying full price on your textbooks.  Here are two simple ways you can actually rent your books and then just return them when you're done.  This way you only pay a fraction of the price!
At Chegg, you can save up to 90% on Textbooks. Besides the money that you will be saving, here are a few other awesome benefits:
On Amazon you can save up to 80% on Textbooks.  If you have an Amazon prime membership you may want to start here.  You can sign up for Amazon Student and get FREE Two-Day Shipping for six months with Amazon Prime shipping benefits, as well as exclusive offers via e-mail.
Amazon offers FREE Returns- After your 30 day rental you can either extend or return the book.  If you return you can do that for FREE.
If you have questions about Amazon Textbook Rental, you can look at this page and scroll down.  Most of your questions can be answered there.
Hopefully this will help you save some money on Textbooks!  Do you guys have any other ways to save money on textbooks?  Comment and let us know. 🙂