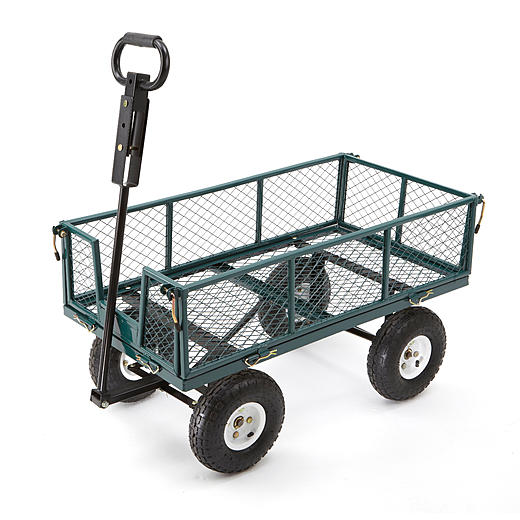 It's nice seeing all these SYWR point deals happening! Right now Sears has this Gorilla 2-in-1 Utility Cart for only on sale for $59.99 right now. But, Shop Your Way Reward members can get up to $20.60 back in points. Assuming you'll use all of those points, that drops the actual cost of this to only $39.39!
Sign up or sign into your Shop Your Way Rewards account. (You can also add me as your Personal Shopper.)
Head over HERE and add the Gorilla 2-in-1 Utility Cart to your cart.
Pay $272.22 out of pocket.
Get up to $110 back in Points!!
This cart is great for tackling your outdoor hauling needs and you can covert the cart easily into a flatbed hauling up to 800lbs.