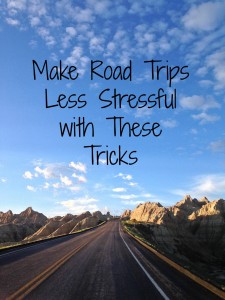 Do you have road trip plans this Summer?
If you want to take a road trip, but you are too nervous to actually do it because you know the stress will be there, donít worry about it. †There are some simple tricks to making sure that your trip will be less stressful and more fun!
Follow these tips to keep you worries at bay:
Run a thorough Maintenance Check on Your Vehicle. †Vehicle maintenance is imperative when it comes to taking a long trip. †Even vehicles that are in great shape need to be looked over just to make sure everything is covered. †No one wants to break down along the road, a maintenance check can easily prevent that from happening.
Plan for Pit Stops. †Pit stops are a must. †People need to go to the bathroom, itís nature. †Besides that though, sitting for hours non stop doesnít feel great. †Schedule several pit stops along the way so that everyone can stretch their legs and get some fresh air. †It will rejuvenate you and get you excited about your trip again. †
Allow for Detours. †One of the coolest things about road trips is the things that you see along the way. †Donít be so focused on the destination that you forget that. †Make sure you plan extra time for some detours along the way that way if you see a sign for something great, you wonít feel stressed about stopping. †Schedules and timelines are great, but having a more flexible schedule will alleviate a significant amount of stress. †Just relax. Vacations are supposed to be fun.
Bring food and drinks for the drive. Hungry passengers make for grumpy passengers. †This is doubly true when those passengers are children. †††Bring snacks that can travel easily such as PB&J sandwiches, dried fruits and nuts and granola bars. †Also make sure you bring water. †Dehydration can cause your passengers to not feel well, which will not be fun for anyone.
Roads trips can be a massive amount of fun and relatively stress free with a little bit of preparation!
Do you have any tips that have worked well for you on the road?