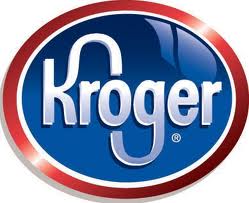 Only the "BEST" Deals are featured each week on purpose. If it was featured in the ad and it isn't listed below, it just wasn't that good of a price to share. So try not to purchase items that aren't listed below-unless you can't wait for a better sale. Any items listed in RED are items you might want to consider Stocking Up on!
**Now through July 31st, Kroger is having their Summer Fuel Points Pass Event where you can get 2X Fuel Points every weekend (Friday, Saturday, and Sunday) with coupon. These coupons are located on the back page of the weekly ad or you can download it onto your Kroger Card here. **
Kroger Real Sugar Soda 8 pk
Use the FREE Kroger Digital Coupon (Available, Friday 15th only)
Total cost FREE
Twizzlers Candy 2/$4.00
Buy 2, Use the $1.00 off 2 Twizzlers Or Jolly Rancher Bites, Any Bags Or Twizzlers Or Jolly Rancher Candy Bags, Any 10 Oz. Or Larger from the 06-26-16  SS
Total cost $3.00 for 2 or $1.50 each
Oscar Mayer Lunch Meat 8 oz 2/$4.00
Use the $0.75 off 1 Oscar Mayer lunch meat printable coupon
Or use the $1.00 off 2 Oscar Mayer Deli Fresh Lunch Meat, Any Packages from the  06-05-16 SS
Total cost as low as $1.25 each
Red, Green or Black Grapes $0.99 lb
Kroger Cheese 6-8oz $1.88
Strawberries 16 oz 2/$4.00
Peaches, Nectarines or Plums $0.99 lb
Boneless Beef Chuck or Rump Roast $3.99 lb
Pork Spare Ribs $1.99 lb
Heritage Farm Chicken Drumsticks $0.88 lb
Boneless Pork Loin Center Cut Chops $2.49 lb
Kroger Butter $1.79
Gatorade or G2 (8 pk) 20 fl oz $3.99 wyb 2
Powerade or Powerade Zero (8pk) 20 fl oz $3.99
Keebler Town House Crackers $2.49
Chips Ahoy! Cookies 4/$10.00
Oscar Mayer Hot Dogs 3/$5.00
Simply Lemonade 2/$4.00
Nabisco Snack Crackers 2/$4.00
Use the $0.75 off 2 Nabisco Honey Maid Grahams, Any 12 Oz. Or Larger from the 07-10-16 SS
Or use the Buy 2, Get 1 FREE Nabisco Products printable coupon
Total cost as low as $4.00 for 3 or $1.33 each
Kroger Fruit Bowls $1.88
Kroger Granola Bars $1.88
Kroger Yogurt 10/$4.00
Simple Truth Almondmilk or Coconut Milk $1.99
Kroger Water 32 pk 16.9 oz $2.49
Comforts Diapers Jumbo pack $5.99
Use the $1.00 off 1 comforts jumbo baby diapers Kroger Digital Coupon
You pay $4.99, but submit for the $0.25 ibotta Diaper rebate
Total cost $4.74
Dial Handsoap 7.5 oz or Soap 2 bars $0.89
Buy 2 = $1.78
Use the $1.00 off 2 Dial Complete Or Dial Kids Foaming Hand Wash, Any 7.5 Oz. Or Larger, Dial Liquid Hand Soap Refills, Any 32 Oz. Or Larger, Dial Advanced Bar, Any 2-Bar Or Larger, Dial Bar, Any 3-Bar Or Larger from the 07-10-16 RP
Total cost  $0.78 for 2, or $0.39 each
Backpacks $9.99
Top Flight Notebooks 70 sheets $0.19
Elmer's School Gluesticks 6 purple 1 clear $1.99
**If you are new to couponing, you will notice some abbreviations next to certain coupons. SS stands for Smart Source, RP stands for Red Plum, PG stands for Proctor & Gamble, MS stands for Moments to Save and GM stands for General Mills. All are coupons you can find in your Sunday Newspaper.