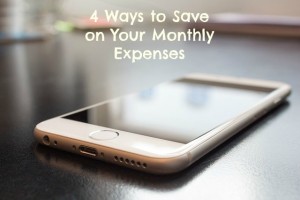 We can all shop sales or use coupons in order to cut back on our expenses, but what about those expenses that arenít up to you? †Like your insurance, your phone, etc. †Those are just set amounts, right?
Well as it turns out, these expenses can be lowered too! †All it takes is a little bit of patience and a phone call or two and you can likely drop these prices significantly!
Lower Your Insurance
When looking to lower your insurance costs, first and foremost call around and compare. †Several insurance companies offer comparison shopping, so you donít even need to call too many companies.
If you already have the lowest rates you were able to get, the next step is to look at whether or not you can trim costs on your existing policy. †Is your vehicle paid off? †Is it worth carrying full coverage on? †If your vehicle is worth less than $4000 many experts suggest carrying liability only. †Oftentimes just raising your deductible from $500 to $1000 can lower your costs significantly. †
Slim Down Your Phone Costs
I recently saw my exact phone (factory refurbished) for $120. †It then occurred to me that for the last year I have been paying $8 per month in insurance, that still requires a $50 deductible. †Since my contract still has another year so thatís another $96 that Iíll have to pay. †So overall I will have paid $192 (plus the $50 deductible in the event that something happens to the phone) for something that I can replace for $120! †You may want to look into your phone expenses to see if you have the same expensive insurance coverage. †Also keep an eye out for subscription services that you may not realize you have. †
Cut the Cable
Cancel your cable or television service. †The average cable bill is around $90 per month. †Thatís a big expense. †If you are not ready to be without cable service, consider paring down to just basic cable with minimum channels.
Refinance your Mortgage
What interest rate are your carrying on your mortgage? †If you are not at todayís low rates, you may consider refinancing your mortgage. †Of course you need to take into account all loan fees, to see if it would be worth it, but you may be able to score a lower monthly mortgage payment.