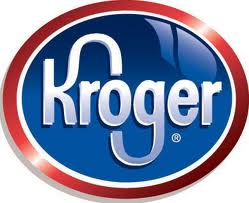 Only the "BEST" Deals are featured each week on purpose. If it was featured in the ad and it isn't listed below, it just wasn't that good of a price to share. So try not to purchase items that aren't listed below-unless you can't wait for a better sale. Any items listed in RED are items you might want to consider Stocking Up on!
**Now through July 31st, Kroger is having their Summer Fuel Points Pass Event where you can get 2X Fuel Points every weekend (Friday, Saturday, and Sunday) with coupon. These coupons are located on the back page of the weekly ad or you can download it onto your Kroger Card here. **
This week Kroger is doing a Buy 5, save $5 sale! Mix and Match participating items in multiples of 5 and save $5 instantly. The prices below reflect the $5 savings.
Cottonelle Bathroom Tissue 6 mega rolls, Viva paper Towes, 6 rolls or Kleenex Facial Tissue 4 pack $4.99
Use the $0.50 off 1 Cottonelle Toilet Paper Kroger Digital Coupon
Or use the $0.50 off 2 Kleenex Tissues Kroger Digital Coupon
Total cost as low as $4.49
Kellogg's Cereal $1.49
Use the $0.50 off 1 Kellogg's Krave Kroger Digital Coupon (if included in sale)
Use the $1.00 off 2 Kelloggs Frosted Flakes printable
Use the $1.00 off 2 Froot Loops printable
Use the $1.00 off 2 Rice Krispies printable
Use the $1.00 off 2 Apple Jacks printable
You pay $2.98 for 2, but submit for the $1.00 ibotta rebate
Total cost $1.98 for 2, or $0.99 each
Gatorade or G2 8 pk $3.99
Use the $1.50 off 1 Gatorade Frost Cascade Crash 8 pk Kroger Digital Coupon
Total cost $2.49 (That's only $0.31 each!)
Pepperidge Farm Goldfish $0.99
Thomas' English Muffins or Bagels $1.88
Kraft Cheese 5-8 oz $1.99
Doritos $1.99
Dole Salads Blends $1.99
Kashi Cereal $1.99
Land O'Frost Premium Lunch Meat $2.99
Use the $0.75 off 1 Land O'Frost Premium Bistro Favorites or Canadian Bacon, Any from the 05-22-16 SS (if included in sale)
Total cost $2.24
Tide Pods 15-20 ct. or detergent 40-50 oz $4.99
Use the $2.00 off Tide Pods Kroger Digital Coupon
Use the $2.00 off Tide Detergent printable coupon
Total cost $2.99
Downy Fabric Softener $3.49
Use the $1.00 off 1 Tide Detergent Tide Odor Rescue, Tide Brights + Whites Rescue, Downy Product (Includes Downy Fresh Protect) Bounce Sheets 60 ct or larger or Bounce Bursts from the 05-29-16 PG
Total cost $2.49
King's Hawaiian Sandwich Buns $1.99
Ice Mountain Spring Water 24 pk $2.99
GladWare Food Storage Containers $1.99
Energizer Max Batteries AA or AAA 16 ct. $8.49
Use the $0.55 off 1 Energizer batteries printable coupon
Total cost $7.94
OTHER GREAT DEALS THIS WEEK NOT INCLUDED IN THE PROMOTION
Lipton Pure Leaf Tea 18.5 oz
Use the Kroger FREE Digital Coupon (Available Friday, June 10th only)
Total cost FREE
Sweet Corn 6/$2.00
Southern Peaches $0.99 lb
Blueberries Pint 2/$5.00
Raspberries 6 oz $0.99
Strawberries 2/$5.00
Heritage Farm Chicken Drumsticks $0.88 lb
Kroger Large Eggs 18 ct. $1.50
Boneless Beef chuck or Rump Roasts $3.99 lb
Assorted Pork chops $1.99 lb
Pork Spare Ribs $1.57 lb
Jack's Pizza $1.99
Barilla Pasta 10/$10.00
Nestle Splash Water 6 pk 10/$10.00
Tampico Punch Gallon 10/$10.00
Hunt's Ketchup 10/$10.00
Hot Wheels Cars 10/$10.00
Manwich 10 oz 10/$10.00
Betty Crocker Brownie Mix 10/$10.00
King's Hawaiian Dinner Rolls 4 ct. 10/$10.00
Kroger Pepperoni 3 oz 10/$10.00
Zootopia DVD $18.99 or Blu-ray Combo Pack $25.99
Coppertone Sun Care $6.99
Use the $1.00 off 1 Coppertone
Total cost $5.99
**If you are new to couponing, you will notice some abbreviations next to certain coupons. SS stands for Smart Source, RP stands for Red Plum, PG stands for Proctor & Gamble, MS stands for Moments to Save and GM stands for General Mills. All are coupons you can find in your Sunday Newspaper.