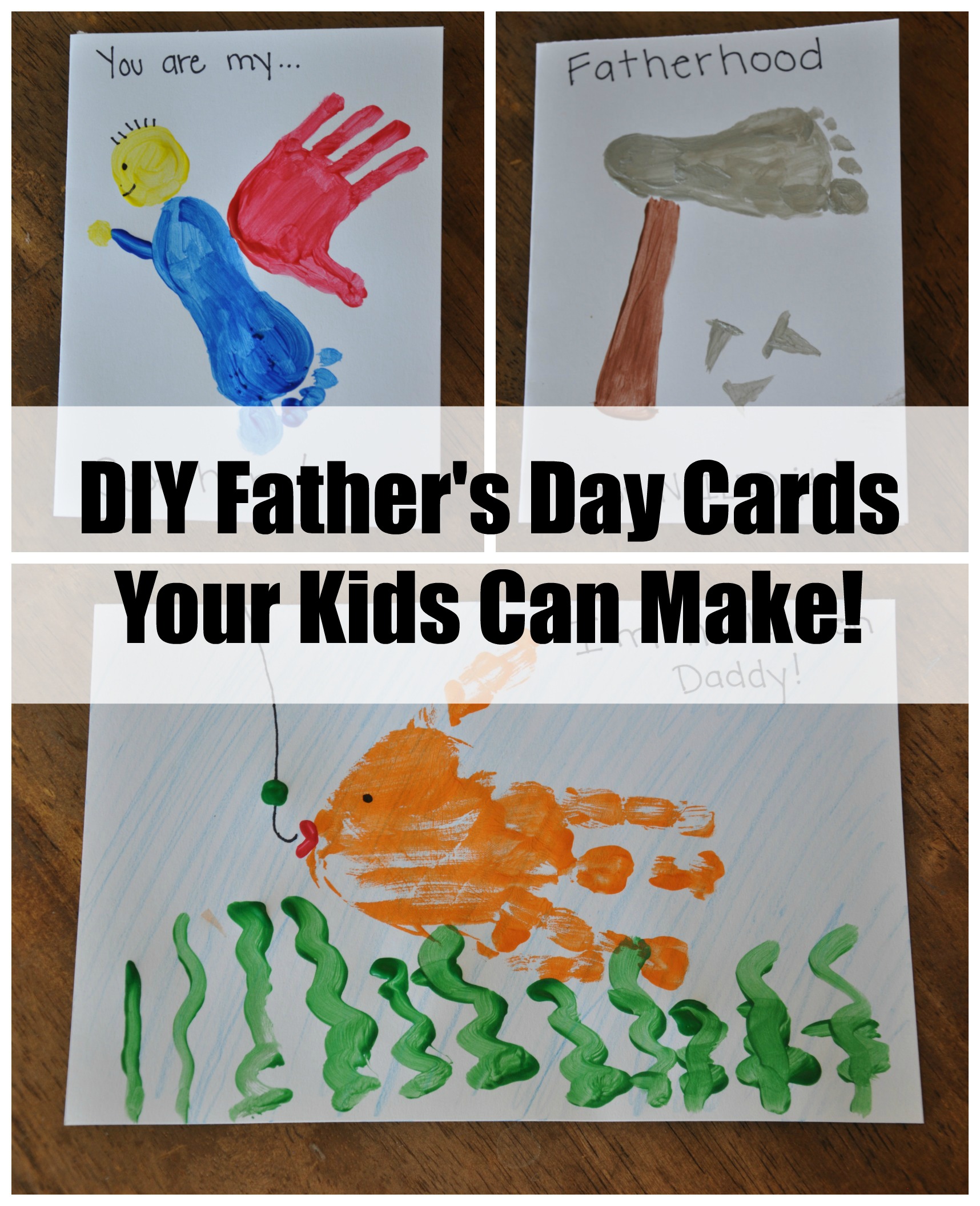 Did you realize Fatherís Day is next Sunday?† Getting your kids involved in making something for Dad is a great way to make him feel important.† And, your kids are going to be so excited to give him something they made.† Creating a card for Dad could be a fun activity to do with your kids while they're out of school and all you need is paper and some finger paint.† If you donít have any figure paint at home, there are some great recipes you can find on Pinterest but hereís one that will work well.
Homemade Finger Paint
3 Tbsp Sugar
Ĺ tsp Salt
Ĺ cup Corn Starch
2 cups Water
Combine ingredients in small saucepan. Warm until mixture thickens. Cool & pour into containers. Add food coloring to create desired colors.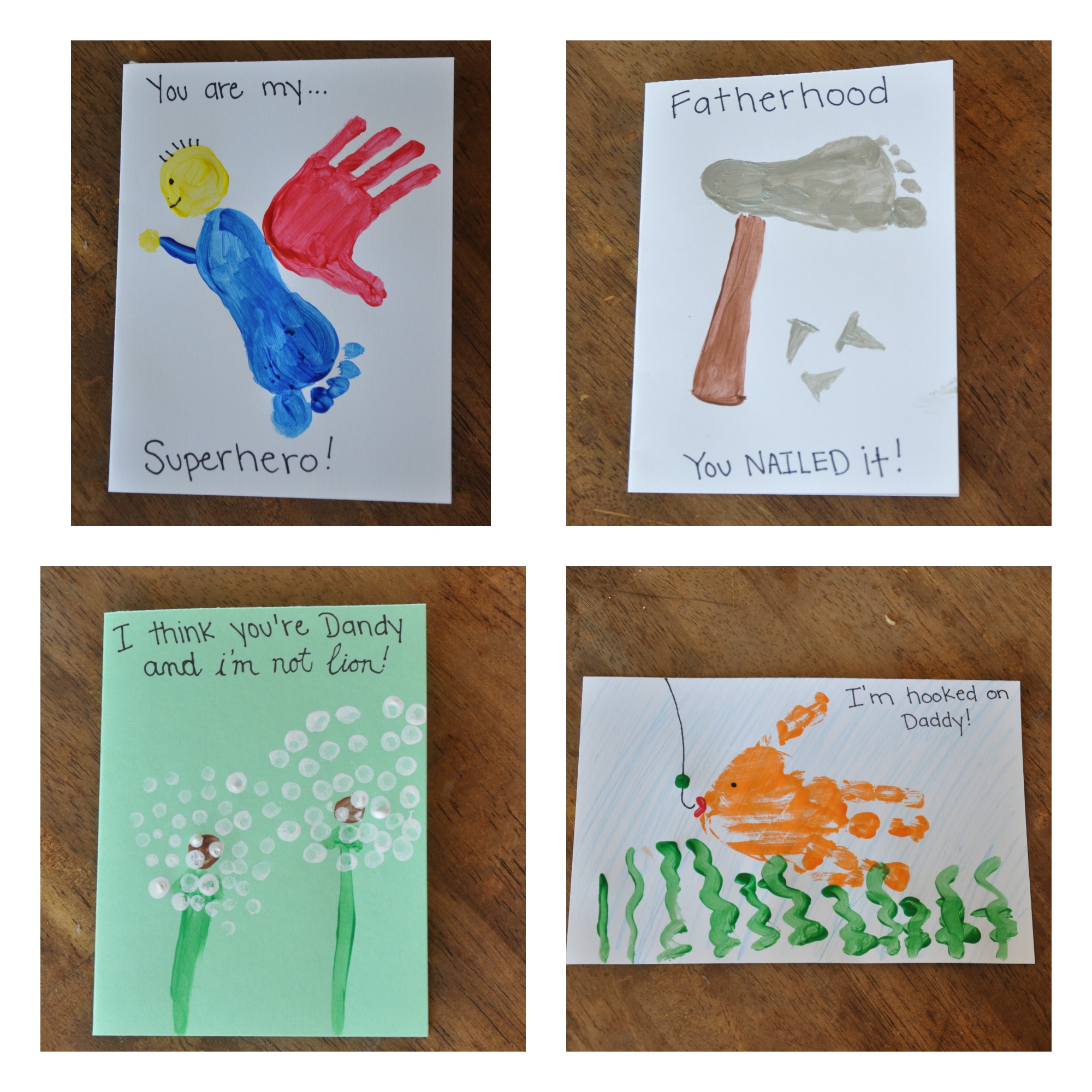 Here they are, 4 cute and pretty simple cards for your kids to create for Dad! Just a few things to note, it's easier to "paint" the paint onto their hand instead of having them dip it into the paint and it will save you on paint. Secondly don't skimp on the paint when you're putting it on or you might have a few places you have to fix. And third, have fun with it and get creative!