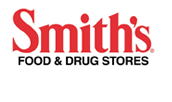 I only post the "BEST" Deals each week in this matchup on purpose. If it was featured in the ad and it isn't listed below, I just didn't think it was that good of a price to share. So try not to purchase items that aren't listed below-unless you can't wait for a better sale. Any items listed in RED are items you might want to consider Stocking Up on!
EASTER DEALS
Sugardale Spiral-Sliced Ham $1.59 lb
Sugardale Shank Portion Ham $1.19 lb
Kroger Boneless Ham whole or half smoked $2.49 lb
New York Holiday Roast or Strip Steak $5.99 lb
Honeysuckle Turkey Breast $1.59 lb
Pork Loin Back or St. Louis Style Ribs $2.99 lb
Heritage Farm Boneless Chicken Breasts $1.99 lb
Asparagus $0.88 lb
Jolly Ranchers, Jelly Beans or Whoppers Robin Eggs 2/$4.00
Buy 6= $12
Use the (2) $2.00 off 3 Hershey's Kisses, Reese's, Hershey Miniatures, Eggs, Cadbury, Jolly Rancher Or Whoppers, Any 8 Oz. Or Larger Easter Bags from the 03-06-16 SS
Total cost $8.00 for 6 or $1.33 each
Peeps Chicks or Bunnies 10/$10
Reese's Peanut Butter or Cadbury Mini Eggs 10-10.8 oz 2/$7.00
Use the $1.00 off 2 Mars Easter printable coupon
Total cost $6.00 
Holiday Home Easter Grass $0.99
Holiday Home Easter Decor  40% off
Giant Easter Plush  approx 40″ $19.99
Palmer Chocolate Bunny 10/$10
Easter Floral Centerpiece $19.99
Easter Lily 6″ $7.99
OTHER GREAT DEALS
Iams Cat Treats 2.47 oz
Use the FREE Smith's Digital Coupon (Available Friday, March 25th only)
Total cost FREE
Oscar Mayer Bacon $3.99
Red, Yellow or Orange Bell Peppers $0.97 lb
Strawberries, Blackberries, Raspberries or Blueberries 6-16 oz 2/$4.00
Large Gold Pineapple 2/$5.00
Kroger Peanuts 12 oz 2/$5.00
Kroger Apple Juice 64 oz 2/$3.00
Kroger Vegetables 10-12 oz 10/$10
Lay's Potato Chips Family size or Cheetos or Fritos $1.77
Kroger Butter 16 oz 2/$5.00
Marie Callender's Pie $3.99
Possible Deal Scenario
Buy 1 Bag Candy (You could buy a Brach's Jelly Beans for $2.00 for 2)
Buy 1 Marie Callender's Pie
You pay $5.99, but submit for the $1.50 ibotta rebate
Total cost $4.49 for both items
Simple Truth Organic Beans 10/$10
Hunt's Tomatoes 14.5 oz 10/$10
Martha White Muffin Mix 10/$10
Angel Soft Bathroom Tissue 4 rolls or Brawny Paper Towels 10/$10
Use the $0.25 off 1 Brawny Paper Towels, Any Package from the 03-20-16 RP
Total cost $0.75
Arm & Hammer Laundry Detergent 45-75 oz $2.99
Oreo Cookies $2.77
Use the $0.75 off 2 Oreo Cookies, Any 10.1 Oz. Or Larger Bags from the 02-07-16 SS
Total cost $4.79 or $2.39 each
Keebler cookies 6-15 oz $1.99
Use the $1.00 off 2 Keebler Crackers, Any 8 Oz. Or Larger from the 03-20-16 RP
Total cost $2.98 for 2 or $1.49 each
The following items are part of a Buy 3, Save $3.00 Mix & Match promotion. The following prices reflect the $3.00 savings.
Hormel Black Label Bacon $3.99
Johnsonville Breakfast Sausage $2.49
Use the $1.50 off 2 Johnsonville Breakfast Sausage, Any Package from the 03-20-16 SS
Total cost $3.48 or $1.74 each
Jennie-O Turkey Bacon 12 oz $1.79
Kashi GoLean Cereal $1.99
You pay $1.99, but submit for a $0.75 ibotta rebate
Total cost $1.24
Kellogg's Cereal $1.99
Use the $0.40 off 1 Kellogg's Frosted Flakes printable coupon
Total cost $1.59
Quaker Cap'n Crunch or Life Cereal $1.49
Ocean Spray Juice Cocktail 46-64 fl oz $1.49
Quaker Chewy Granola Bars 5-8 ct. $1.50
**If you are new to couponing, you will notice some abbreviations next to certain coupons. SS stands for Smart Source, RP stands for Red Plum, PG stands for Proctor & Gamble, MS stands for Moments to Save and GM stands for General Mills. All are coupons you can find in your Sunday Newspaper.