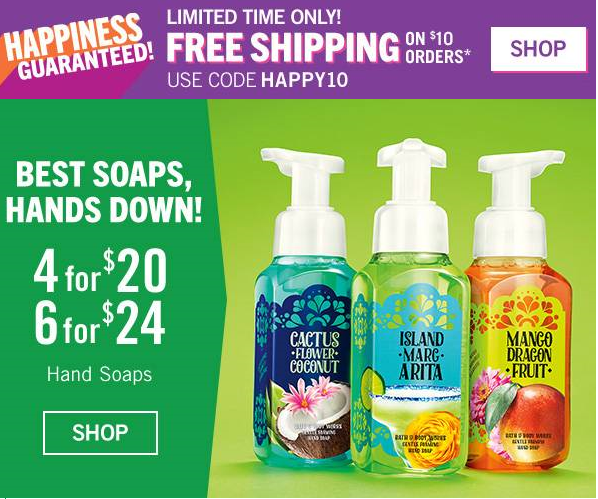 For a limited time Bath and Body Works is offering Free Shipping on your order of $10 or more. You usually have to purchase at least $25 to get free shipping so this is nice to see. Just use coupon code HAPPY10 at checkout. Plus they have their clearance items marked up to 75 % off!
They have some great items in their clearance section in which you could score a great deal on. Just for example, some of their body lotions are marked down to $2.75. They also have select hand soap marked down to $3.25. These make great neighbor gifts or even friend birthday gifts to have on hand in your gift closet.
You'll want to shop early for the best selection! Popular items will start to go quickly once word gets around.