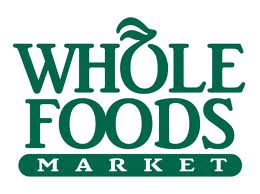 I only post the ďBESTĒ deals each week in this matchup on purpose. If it was featured in the ad and it isnít listed below, I just didnít think it was that good of a price to share. So try not to purchase items that arenít listed below-unless you just canít wait for a better sale. Any items listed in RED are items to consider Stocking up on!
Whole Foods 101
-Prices vary from region to region and store to store so the local prices at your local store may not match the prices in this list.
-Some stores allow coupon stacking, however some do not. Please adjust your total cost according to your store.
-Please check with your local store for their policy. Keep in mind sales typically last longer than one week so some deals may look familiar.
Olbas Inhaler 2/$6 (Valid through 12/8)
Whole Foods Market Select Organic Fruit Juices 2/$5 (Valid through 12/8)
Whole Foods Chocolate Chip Cookie $0.25 (Valid through 12/8)
FAGE Select Greek Yogurt Kilo Cups $5.99
GPP Farm Raised Shrimp 26/30 $9.99/lb
New Crop Navel Oranges $0.78/lb
Organic Pink Lady Apples $1.68/lb
You pay $1.68/lb but submit for the $.25 Checkout 51 bananas, lettuce, apples, mangoes or limes (pick your own offer)†
Total cost $1.43 for 1 lb
HASS Avocados 4/$5
Whole Foods Market Organic Cranberry Baguette $2.49
Country Natural Beef Top Round Steak and London Broil $5.99/lb
Made In House Bulk Pork Sausage $3.99/lb
Isigny St. Mere Brie $5.99
Imagine Foods Organic Chicken Broth 2/$5
Use the $1 off any one Imagine soup or broth Whole Foods printable coupon
Total cost 2/$4†
Taza Haitian Stone Ground Dark Chocolate $4.99
Spectrum Essentials Decadent Blend $8.99
Use the $2 off any one Spectrum Essentials product Whole Foods printable coupon
Total cost $6.99
Whole Foods Smoked Mozzarella Pasta Salad $8.99/lb
Domestic Sockeye Salmon Fillet $12.99/lb
Whole Foods Goat Cheese Crumbles 2/$7
King Arthur Almond Flour $9.99
Use the $1 off any 1lb bag of King Arthur Almond or Coconut flour printable coupon
Total cost $8.99
Natural Vitality Natural Calm Selected Varieties $18.99
The Whole Planet coupon calendars should still be available for purchase at your local Whole Foods. For more details, go here. **If you are new to couponing, you will notice some abbreviations next to certain coupons. SS stands for Smart Source, RP Stands for Red Plum and PG Stands for Proctor and Gamble. They are all of the coupon inserts you can get in your Sunday paper.