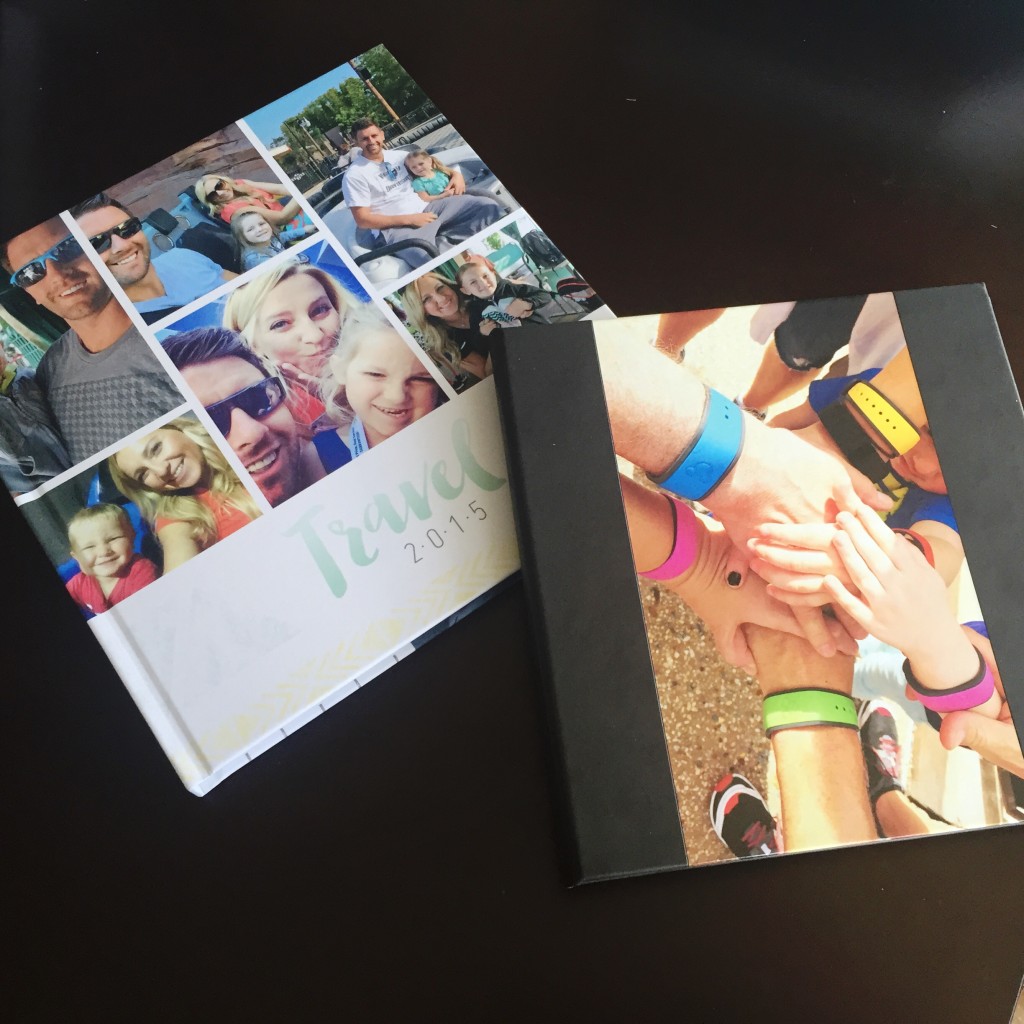 A couple years ago for Christmas, I put together a photo book for my Mom as a gift.  And it was one of the most excited I have ever seen her get on Christmas morning! And since I know some of you still might want a great gift, or you might just want to use the awesome photobook discounts for your own family that happen this time of year, I thought I would let you know what our family just used. 😉
I recently tested out Mixbook and their sister company, Montage and put all of our Disneyland, Disney World and Disney Cruise trips in an album for our family to have as memories.  As nice as it is to have all of those pictures on a memory card or on your phone, I wanted a place where my kids had access to all of those pictures and could look at them over and over again.

With Mixbook, there were a lot of options when it came to choosing what kind of layout design I wanted.  So I REALLY liked that. I chose the super fun "Weekend Getaway" Travel layout pictured shown below.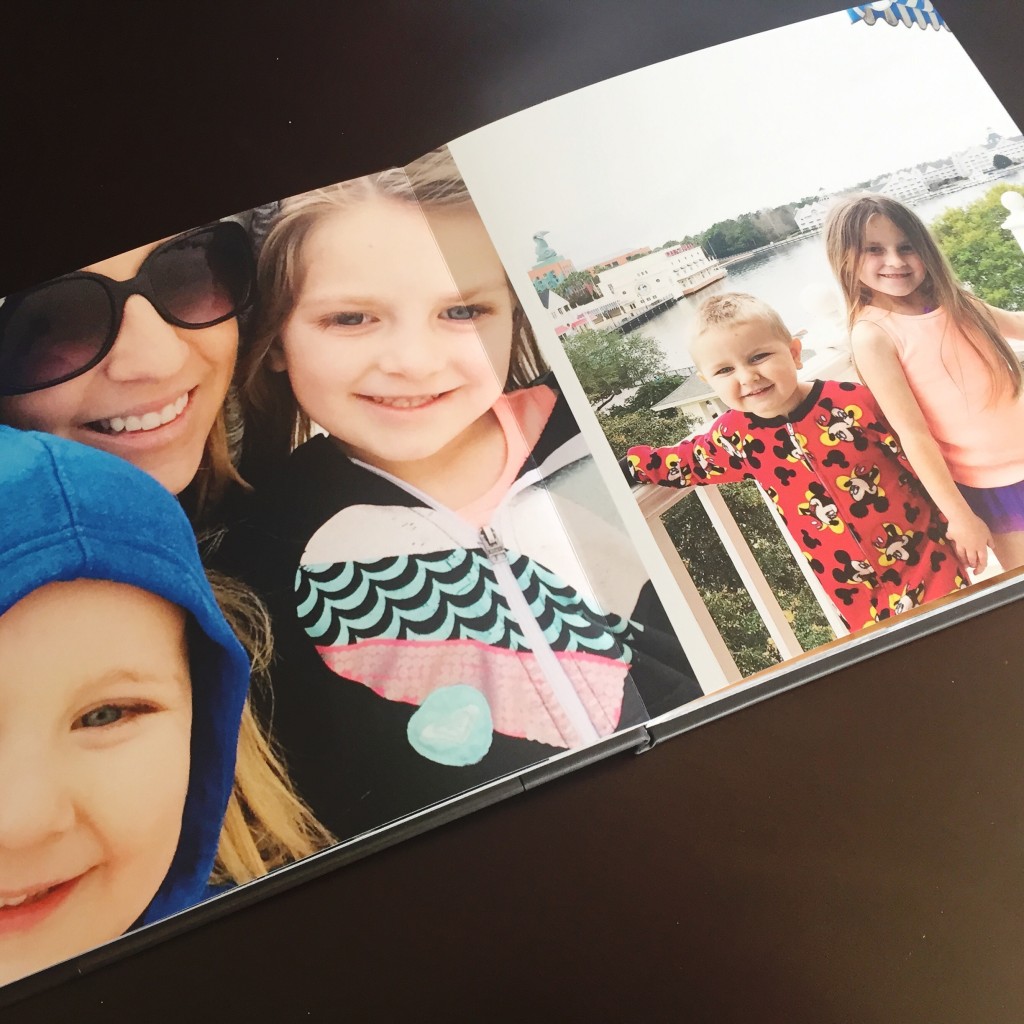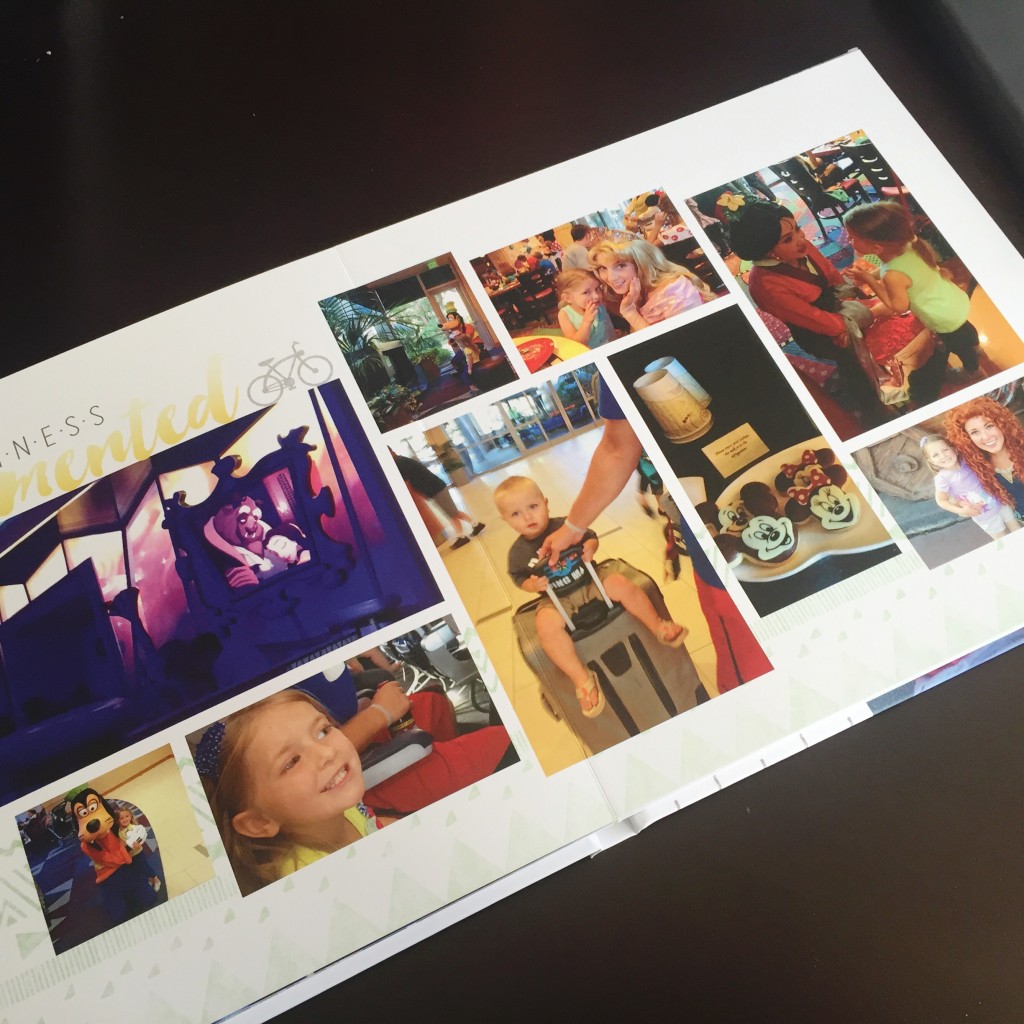 For those of you who like to spend time choosing exactly where each picture goes, you have a template.  But you also have free-range to do whatever you want with your pictures and place them where you want too!  And if you would rather save time, you can choose their auto-feature to add in all of the pictures you want.  Then all you have to do is tweak it a little.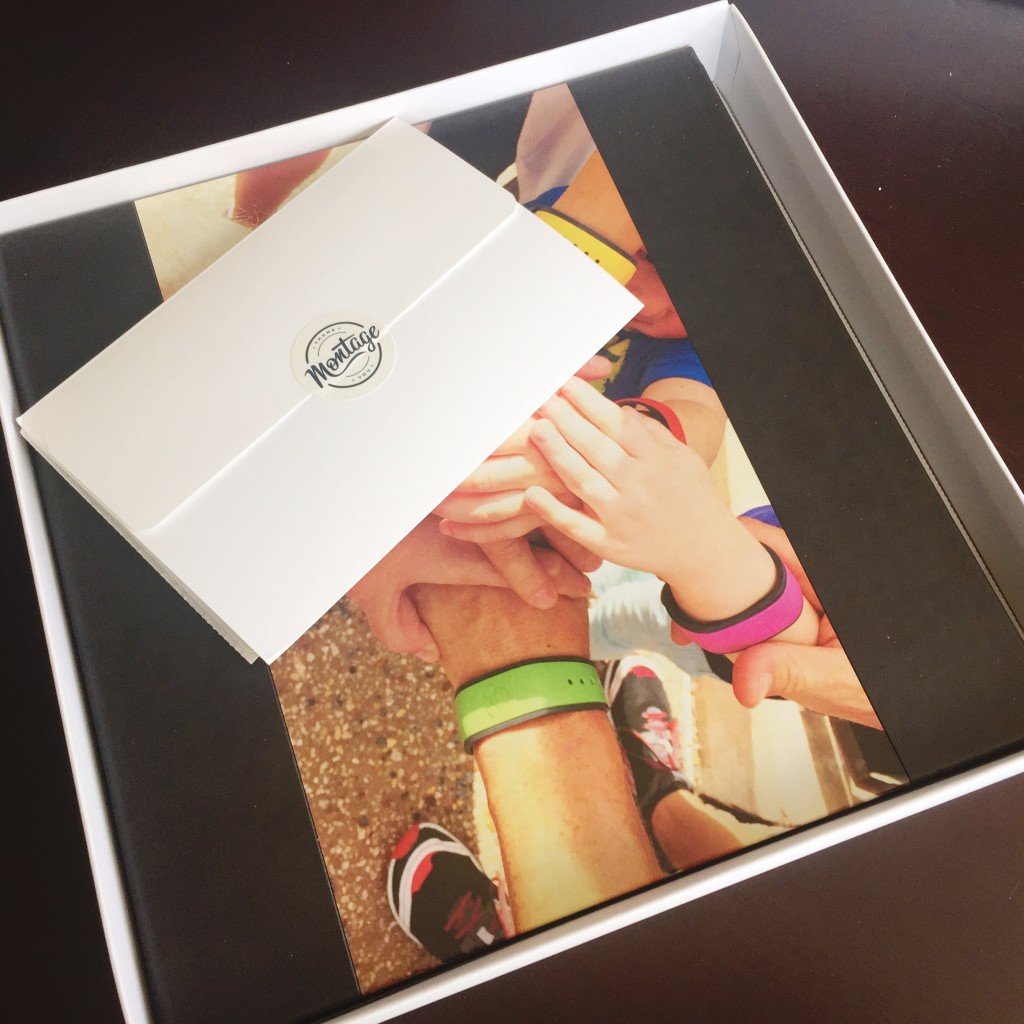 On the other hand, the Montage Books are wrapped in leather and you are able to choose your favorite pictures for the front cover. They also have a higher quality silver halide printing option if you want it. And I absolutely LOVED their auto-magic book design feature.  I'm not a very creative person and I'm not a very patient person.  So going page-by-page wondering if what I am doing even looks good stresses me out!  But having that auto-magic feature act as my own personal designer took the stress right out of my hands. My entire book was done in 5 minutes flat and it was so nice to not have to really mess with anything!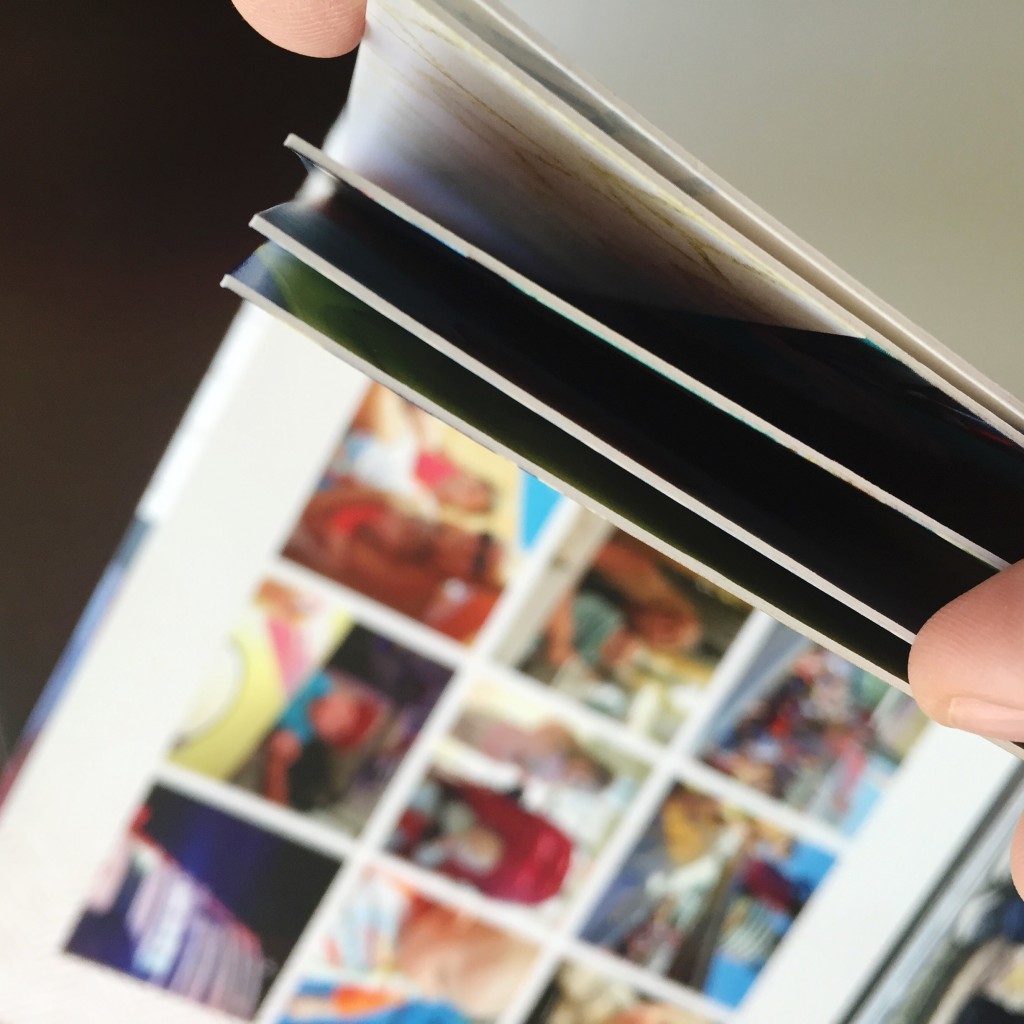 But my MOST FAVORITE THINGS ABOUT BOTH BOOKS??  The Montage Photobooks and Mixbook Photobooks are kid-proof!  The pages lay absolutely flat and their pages are super thick.  What does that mean when your kids are looking at it?  Pages can't get be ripped, torn, bent, wrinkled…. I think you get the idea.
With other photobooks I have made, I have been worried about letting them look at them on their own. (I mean they fight over who gets to hold the book and how long each person gets to hold the book…. things start ripping, bending…Moms, you feel me??!)  But not with these!  I am ok leaving these out on the coffee table for them to look at over and over again!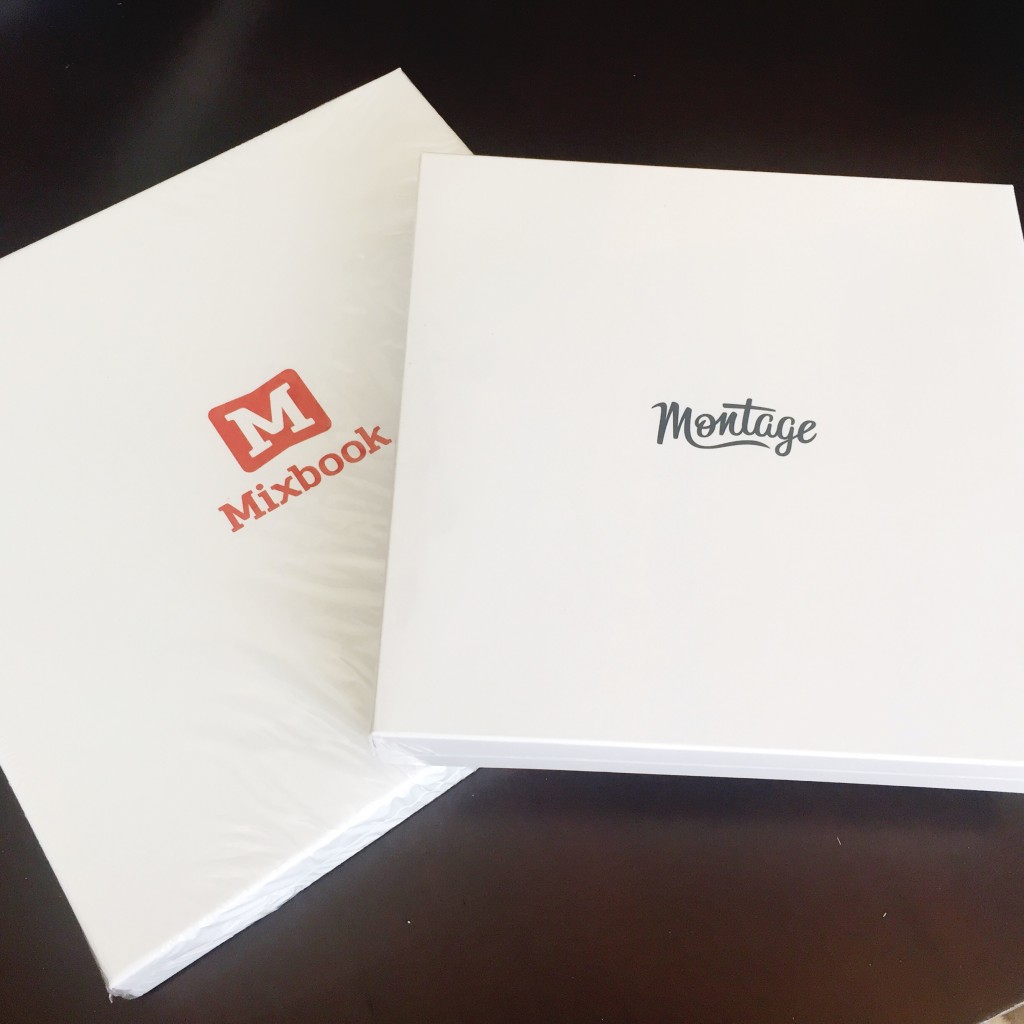 If any of you are hoping to score a great deal on a photobook, here are the current deals on these guys:
Mixbook:  Right now you can get up to 35%- 55% off your Mixbook Photobook with code MRYMS. (Expires Dec 21st) The amount discounted will depend on the size listed over here.  But you should be able to get some pretty hefty discounts with it! **Just so you know, their regular shipping cutoff date is tomorrow, Dec 18th at 5pm PST if you want it delivered before Christmas! (Express Shipping Cutoff is Dec 21st–when this coupon code ends)
If you are grabbing a 10×10 book, use code MIXDEALS and it will score you a 50% off discount!
Montage:  Right now, they are automatically taking off 25% on all books.  No code needed. **Their regular shipping cutoff date is also tomorrow, Dec 18th at 5pm PST if you want it delivered before Christmas!
Since the concept of an auto-magic design is pretty new, they actually let you test it out over here so you can see what fun layouts and different colored themes they have.
There you have it!  Hopefully this helps you guys cross off another gift off your Christmas List! Don't forget to slate some time in your schedule to get your books done by TOMORROW at 5pm PST so you don't have to pay for upgraded shipping costs. 😉