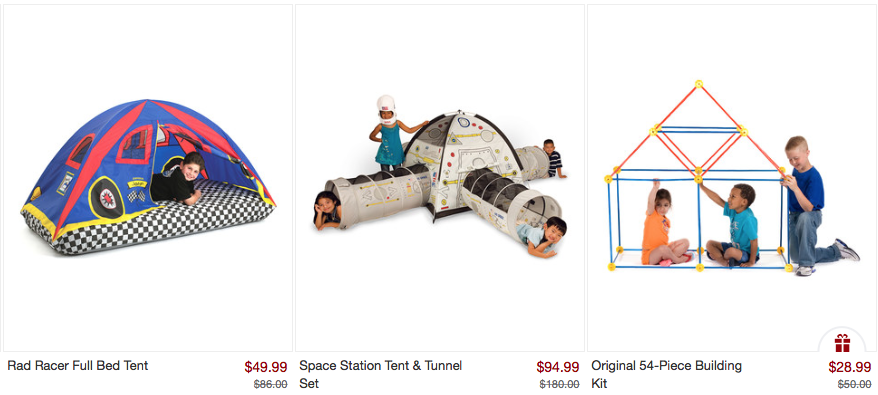 If you donít have a Zulily account, you can head over here and quickly create one so you can shop the sale. Or, you can log in to your current account and get shopping!
Fun! If you are on the lookout for Tents and tunnels then you'll want to check out Zulily. †For a limited time, they have some fun options for the kids. †To find these deals, just scroll down until you see the teepee with "No Grown Ups Allowed" caption.
To give you one example, they have the Space Station Tent & Tunnel (pictured above) for only $94.99! (Reg. $180)
These would be great to have on hand for the cold and snowy days that are quickly approaching!
**Shipping is usually a flat $6.95-$7.95. So you can purchase as much or as little as you want at any of the Zulily Sales in one day and only pay the one shipping fee.