Now through Friday November 27th, at noon MST.  DownEast Basics is having their Black Friday Sale!  During this sale you can grab awesome doorbuster prices and FREE shipping!  You can also take 30% off the rest of the store (excludes door busters) with coupon code THANKS30 at checkout. (online only)
DownEast RARELY does FREE shipping. So this would be great sale to take advantage of.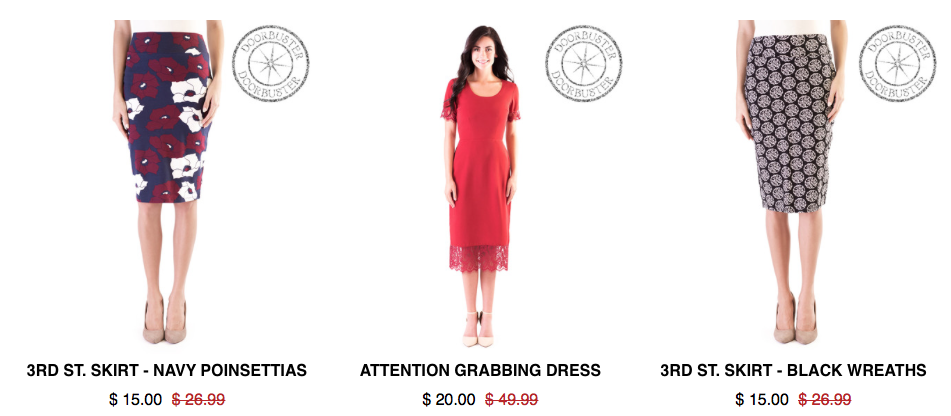 3rd St. Skirts only $15 shipped! (Reg. $26.99) or Attention Grabbing Dress only $20 shipped! (Reg. $49.99)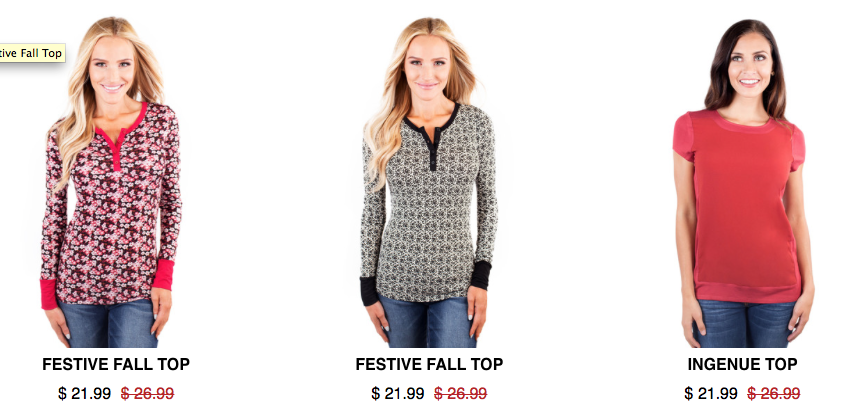 These cute Women's Shirts would only be $15.39 shipped after coupon code! (Reg. $21.99)
You'll want to grab your items quickly so you can get your size and style.
**Clothing for the mom in Family #14, #15, and #19 are specifically needed for our 2015 Freebies2Deals Secret Santa Project!  If it isn't on your list, consider grabbing it to donate since it is such a great deal. Or buy an extra–one for your Christmas list and one for Secret Santa. Thanks guys!