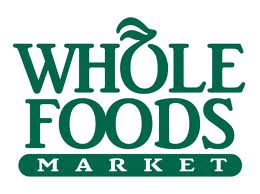 I only post the "BEST" deals each week in this matchup on purpose. If it was featured in the ad and it isn't listed below, I just didn't think it was that good of a price to share. So try not to purchase items that aren't listed below-unless you just can't wait for a better sale. Any items listed in RED are items to consider Stocking up on!
Whole Foods 101
-Prices vary from region to region and store to store so the local prices at your local store may not match the prices in this list.
-Some stores allow coupon stacking, however some do not. Please adjust your total cost according to your store.
-Please check with your local store for their policy. Keep in mind sales typically last longer than one week so some deals may look familiar.
Organic Honey Crisp Apples $2.98/lb
You pay $2.98 for 1/lb, but submit for the $.25 Pick Your Own Offer from Checkout51 rebate
You pay $2.98 for 1/lb, but submit for the $.20 ibotta apple rebate
Total cost $2.53 for 1/lb
Fresh Raspberries $3.98
Organic Red Bartlett Pears $1.48/lb
Whole Foods Market Organic Greek Yogurt (5.3 oz) $1
365 Everyday Value Organic Chili $1.50
Whole Foods Market Pumpkin Cinnamon Rolls 4-pack $4.99
American Homestead Pork Shoulder Boneless Country-Style Ribs $4.99/lb
Country Natural Beef Round Sirloin Tip Roast $7.99/lb
365 Everyday Value Soup $2
Belgioioso Burrata $4.99
Wallaby Greek Yogurt 2/$3
KIND 5 Pack of Bars Various Flavors 2/$6
Megafood All Products 25% Off
EVOL Burritos 2/$4
Whole Foods Market Spinach, Feta, & Orzo Salad $6.99/lb
Wild Caught Sockeye Salmon Fillet $12.99/lb
Fromager D'Affinois Brie & Campagnier $13.99/lb
Tiny But Mighty Bulk Heirloom Popcorn Kernels $2.99/lb
Acure Shampoo, Conditioner, Lotion or Body Wash $7.99
Use the $1.50 off any 1 Acure item printable coupon
Total Cost $6.49
The Whole Planet coupon calendars should still be available for purchase at your local Whole Foods. For more details, go here. **If you are new to couponing, you will notice some abbreviations next to certain coupons. SS stands for Smart Source, RP Stands for Red Plum and PG Stands for Proctor and Gamble. They are all of the coupon inserts you can get in your Sunday paper.