New coupons for Spirit Halloween have been released! Save $10 off a $40 purchase or save 20% off any items! You can print these coupons to use in-store or you can use them online!
To use these coupons at Spirit Halloween.com just print them off. Instructions on how to redeem the discount online will be on the printed coupon. You can also use promo code OPEN15 at checkout to save 20% off a single item.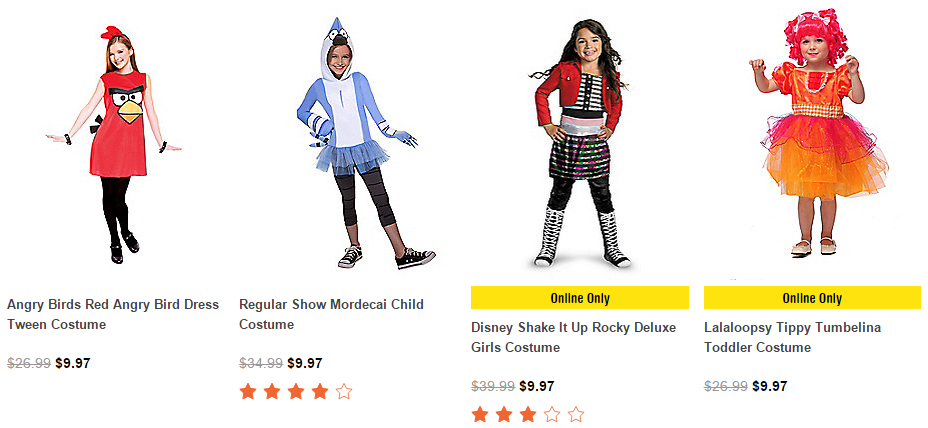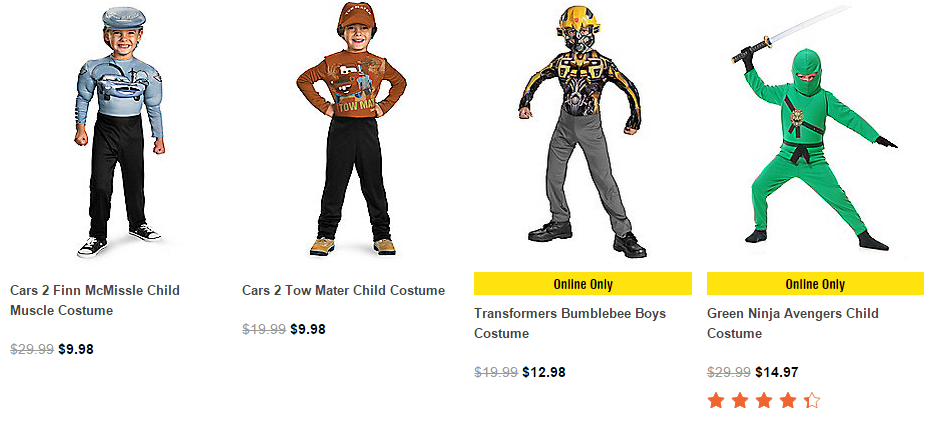 Costumes for boys and girls start at just $9.97! Spirit Halloween also has decorations, costume accessories, group & couple costumes and more!
***Orders of $65 or more will ship for $4.99 with promo code SHIP15 order of $100 or more will ship for free with promo code SPHA1557