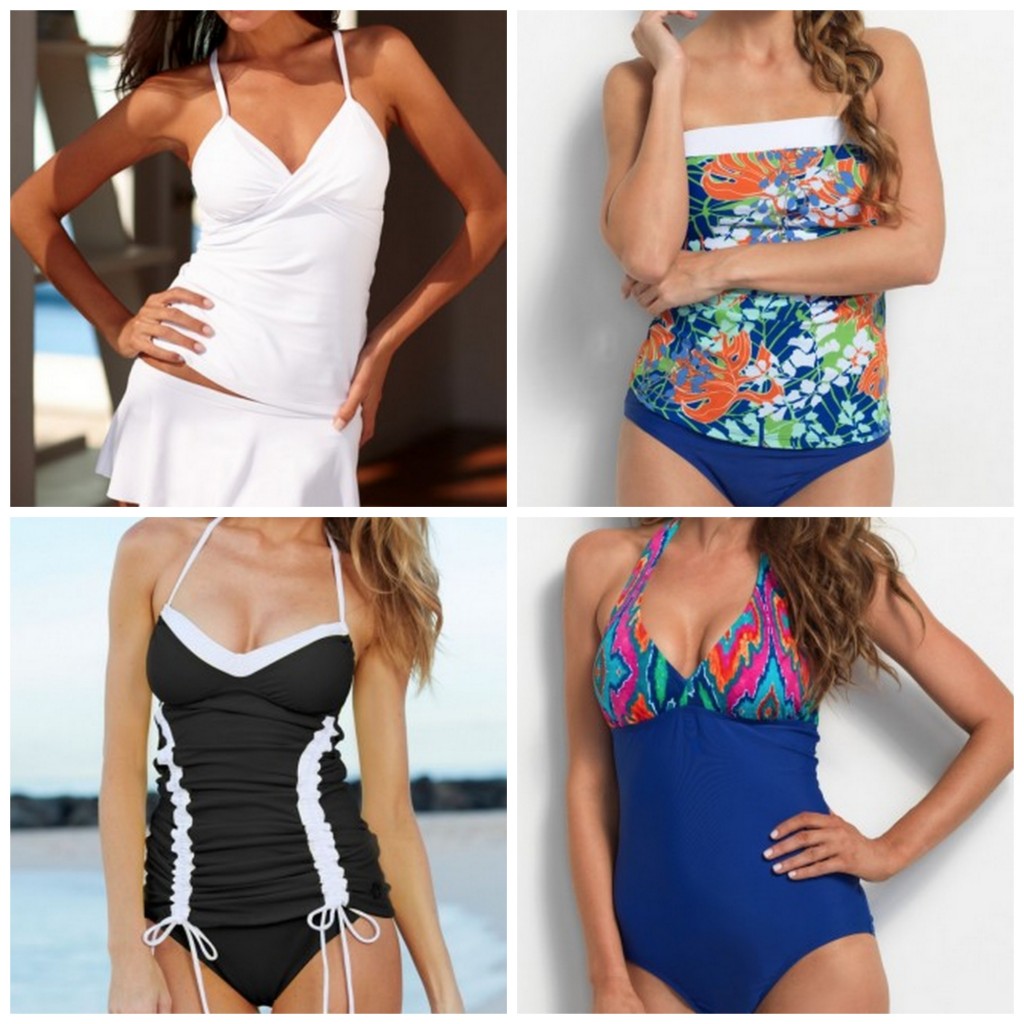 LAST DAY for the 50% off Deal!!
Hapari has now come out with a 50% off sitewide code!  So if you ordered yesterday with the 20% off code, just email them at cs@hapari.com and ask to get the 50% off deal instead.  They will honor any coupon code changes within 7 days!  For the rest of you, jump on this AMAZING 50% off code!
This whole week, temperatures have been in the high 90's where I live.  And it's supposed to pass 100 this weekend!  Temperatures like that deserve a lot of heading to the pool.  And that's exactly what I have been doing with my kiddos.  We try to go almost every day!
With how much we go to the pool each year, I am always searching for the best swimsuits that not only are cute, but fit awesome.  Their tankinis are even LONG. Because of this, I always end up getting a new Hapari Swimsuit each year!  And if I am being completely honest, I have over 10 of their swimsuits I've collected over the past few years. 🙂
One of my favorite tops they have is the Black V-Neck Tankini.  It's supportive and I can mix and match different colored bottoms with it.

But every color and print they have comes in every different swimsuit style.  So whether you want a halter, scoop neck, twist top or sport top, you can find it in the color or print you want! 
And although their Tankinis are my absolute favorite thing.  They also have Bikini's, bottoms, one-pieces, swim skirts and coverups.  However, their Black Straight Swim Skirt is one of my favorite extra pieces to have!  If you are chasing your kids around or need to run into a store before or after your swimming time, it's a great option to just throw on and go.
Thanks to Hapari, all of you can actually get an extra 20% off right now!   extra 50% off right now! Just use code Freebies50. Just head to their website and you can use it sitewide on any items you wish– even sale! And there are a lot of cute items in their sale section right now too!
And just so all of you know, sizes go up to 3X and I've never had a Hapari Swimsuit fall apart on me. Some I've had for 4 years!! Their swimsuits are high quality and should last you a long time.  So it's worth getting one that fits you great, makes you feel comfortable in and is heavy duty enough to let you play with your kids at the pool without a "costume malfunction". 🙂
Special thanks to Hapari for giving Freebies2Deals readers a huge discount and for sponsoring this review.  All opinions are my own.  And I truly do love Hapari Swimsuits!