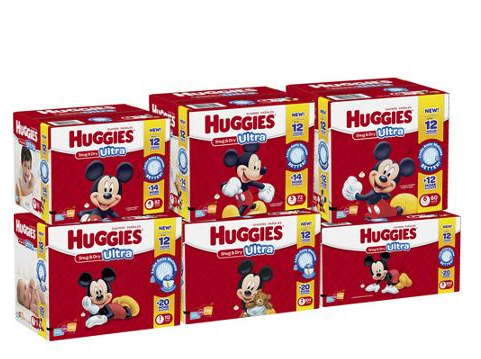 Cash Back offers like this one typically run out. So move quickly and follow the directions if you want to score FREE diapers!!
Here is how this promotion works:
Sign up for a NEW account with TopCashBack! (It's FREE!)
Then, head over to this special page on the TopCashBack website for the Walmart cash back offers.
Click on the orange Cashback button.
Then, click on the Get Cash Back Now coupon and it will open another window with the Walmart site. On the Walmart site, search for "Huggies Snug & Dry Ultra Diapers" in Size 1, 2, 3, 4, 5 or 6 if the diapers don't come right up. Select the Huggies Snug & Dry Ultra Diapers in the size that you need priced at $18.97 and add it to your cart.
At checkout, your shipping should be free with the site-to-store shipping option!

Make sure you DO NOT add anything else to your cart. (You will not receive your cash back if you combine this purchase with anything else.)

Within 7 days, $21.00 will be put into your TopCashBack account and will turn payable. You can then request the money to be sent to your checking or PayPal account making the diapers FREE!
Feel free to leave your personal referral link in the comment section so you can earn referral credits!
**Fine Print: This offer is available to NEW TopCashback members only. However as TopCashback doesn't limit accounts to one per household, if you're an existing member now's the perfect time to tell your husband/wife. So feel free to tell all your friends and family about it! And remember; get them to sign-up through your Tell-A-Friend link and you'll earn $10 for each new TopCashback member who goes on to take out this special offer.