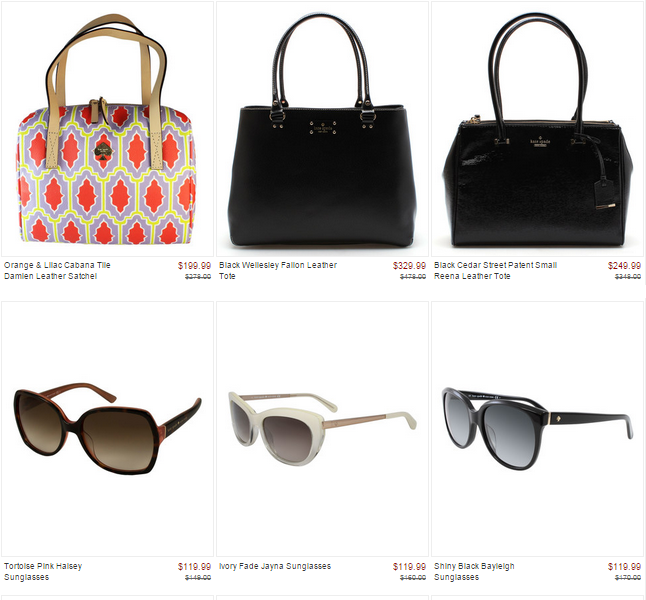 **Donít have a Zulily account?†You can head over here and quickly create one†so you can shop the sale. Or,†you can log in to your current account and get shopping!
You guys all know that I LOVE Kate Spade by now. †Their items†are gorgeous and when it goes on sale, it is even more affordable. Well Zulily has Kate Spade totes/wallets and sunglasses marked up to 30% off! Popular items are selling out quickly so don't wait to grab what you want!
Shipping on Zulily is a flat rate of $6.95 no matter how much you purchase. So you could really stock up on these! If you have purchased these before, you know how big of a steal that is!