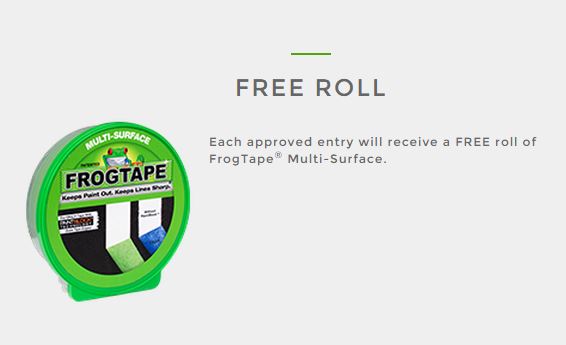 Have a painting project you're work on? You can get a FREE Roll of Frog Tape Multi-Surface when you submit a photo of your painting project before July 1st!
Simply snap a picture of the before, during and after your painting project to show how you transformed your space using Frog Tape brand painter's tape (make sure your image has Frog Tape in the photograph somewhere). Then head here to submit your photos, once approved, you'll receive your free Frog Tape!
Plus, you'll also be enter to win the grand prizes! First place gets $5,000, Second place get $2,500 and third place gets $3,000.
(Thanks Free Stuff Finder)