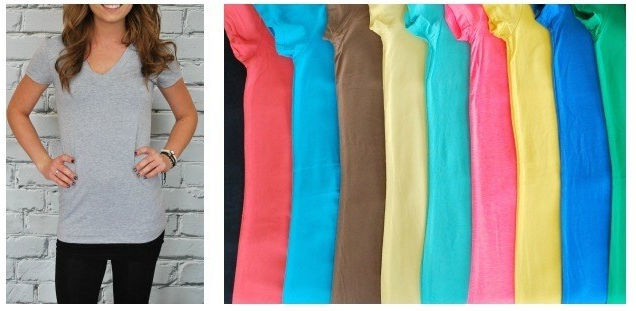 These are going to go fast again!  Jane.com has my FAVORITE v-neck tee's for just $6.99!
I talked about these Long V-Neck T Shirts on Fashion Friday and how they are my absolute favorite for so many reasons.  (If you missed that post, head here.)  And they sold out like wildfire!  So head over right now and grab the size and color you want because I am guessing it will happen again!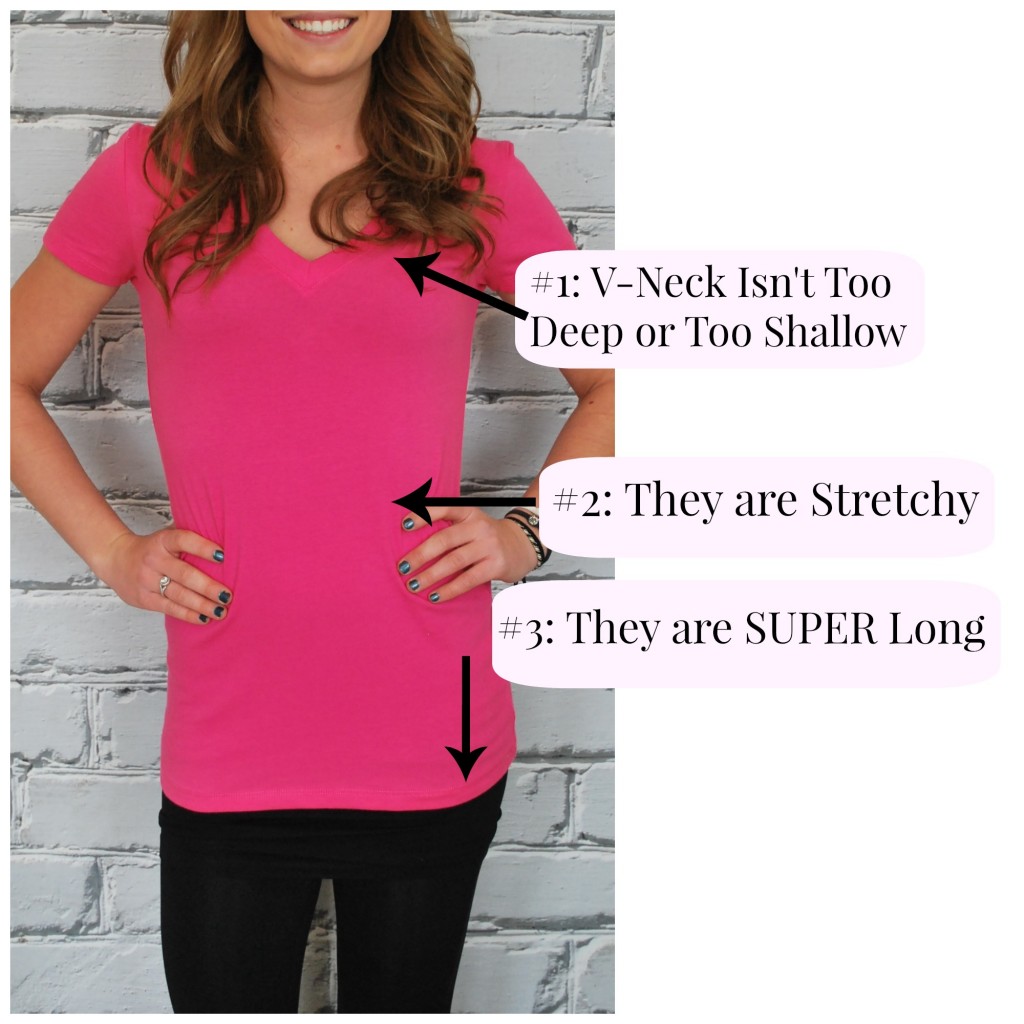 Reasons why this is the MOST Perfect V-Neck Ever:
It isn't too shallow and isn't too deep.  So I don't have to wear a shirt underneath!  In fact, I love these shirts so much that I have it in about 6 different colors.
They have a little stretch to them.  Without stretch in a T-shirt, you will find that your shirts lose their shape quickly and after a few times wearing them they just don't fit the same. Then you don't wear them and you don't get your money's worth.
They are super long!  You can tell from the pic just how long they are.
I've even had a lot of you comment saying that you got your order and love them too!  So if you want more in different colors, you can grab those now too!
Just head over to Jane.com to grab them for just $6.99! (Regularly $10.99)
**Shipping is $3.99 for the first pair and $1.99 for each extra pair you purchase.