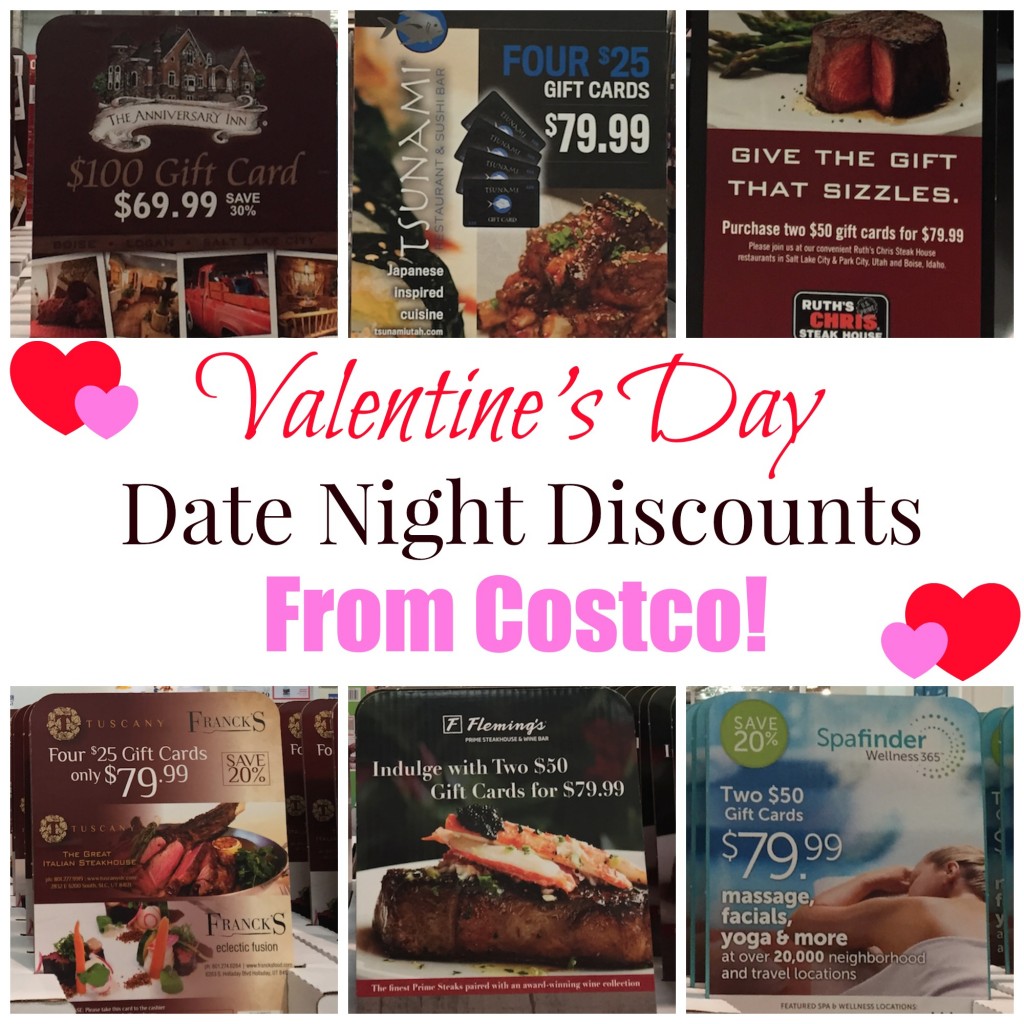 Yesterday, I kinda slammed Costco a bit when I was talking about them not always having the best prices on things like produce.  But Costco does have some great deals on a bunch of things. You just have to know your prices to make sure they don't steal all of the money in your wallet! 😉
So Valentine's Day is 15 days away… crazy, right?  Two years ago, my husband and I decided to share the "wooing" responsibilities of our Anniversary in May and Valentine's Day so it wasn't always up to him to come up with some brilliant date idea.  This year, it's my turn to take care of Valentine's Day.  And it's his turn to take care of our Anniversary.
When I saw all of these awesome Romantic Date Night Gift Card discounts at Costco, I was excited!  These are the best discounts (and sometimes the ONLY) you will find for these restaurants and activities.  At my Costco location I found:
$100 Gift Card to the Anniversary Inn for $69.99
$100 Gift Card to Tsunami for $79.99
$100 Gift Card to Ruth's Chris for $79.99 (This is my favorite SPLURGE Restaurant!)
$100 Gift Card to Tuscany for $79.99
$100 Gift Card to Fleming's for $79.99
$100 SpaFinder Gift Card for $79.99
Depending on the location of your Costco, you may find other awesome gift cards that could be used for Valentine's as well!  And guess what?  Costco has a bunch of other Restaurant Gift Card offers online.  So you might want to check out the selection there as well.