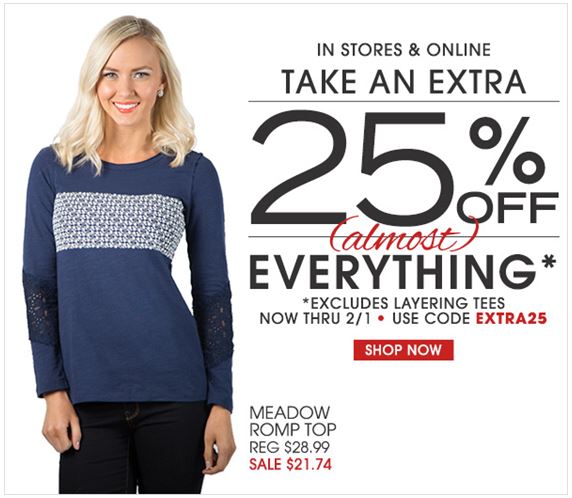 Now through February 1st, Downeast is offering 25% off almost everything! Just use promo code EXTRA25 at checkout.
To find the best deals definitely hit the clearance section first! Or if you've had your eye on something, this is the perfect time to grab it.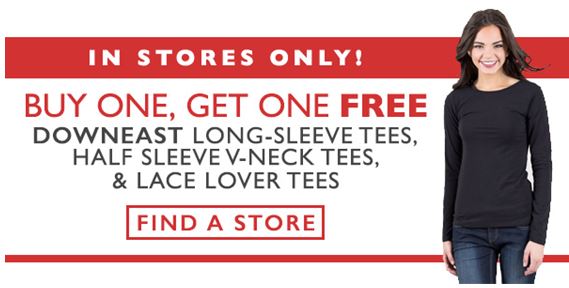 Another sale you'll want to make note of is their Buy One Get One FREE Sale on all long-sleeve tees, half sleeve v-neck tees and lace lover tees!
This sale is only happening in stores so hopefully you can find some time to run over and see what they have in stock.