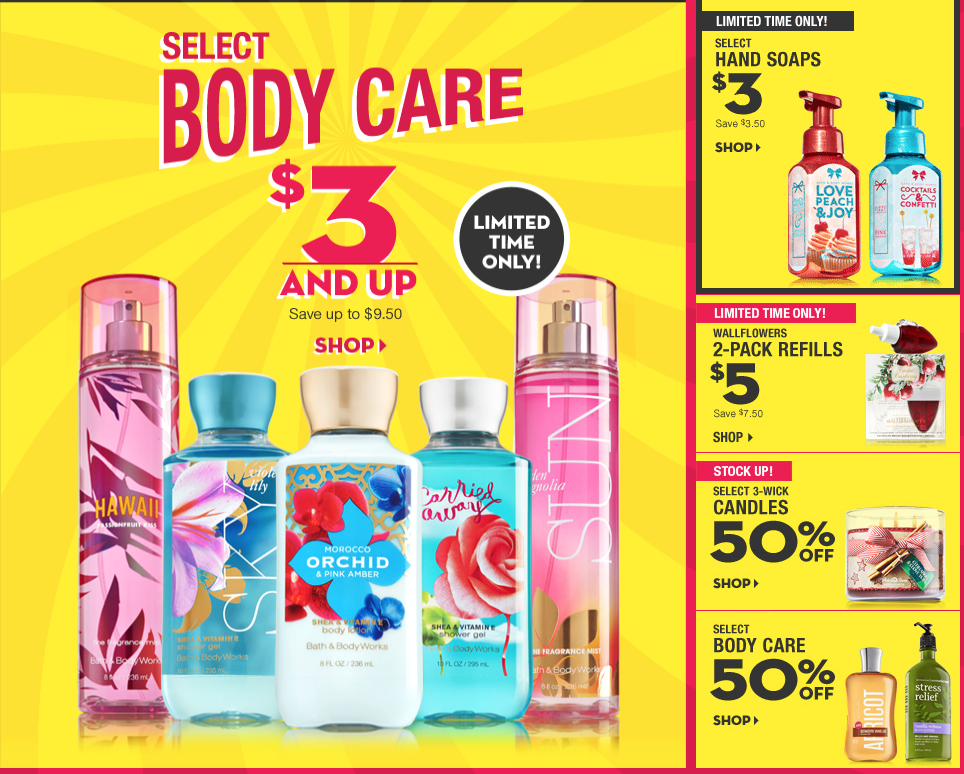 Heads up!  Bath & Body Work has released another great coupon that you can pair with their Semi Annual Sale!  Use code BBWGIFT20 to get an additional 20% off your order!
Hand Soaps are $3.00 each, so with the coupon code you will only be paying $2.40 each! Awesome!
**Shipping is $5.99 for orders over $10!