13Deals is having their Famous Dollar Days Sale, with some items as low as $.50! You'll find some fun things like dog treats/toys, kids art sets, water bottles, tools and so much more. Here's just a few awesome deals you'll see: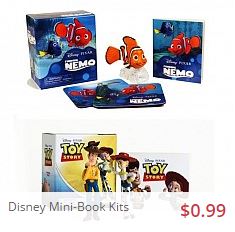 They have these Disney mini-book kits for just $.99. You can choose from either Finding Nemo or Toy Store.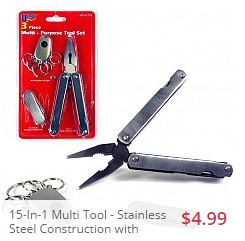 This 15 in 1 multi tool stainless steel construction with bonus items is only $4.99. This could make a great Valentine's Day gift for your husband.
This insulated food and beverage carrier is $5.99 plus it shipping is free on this item! If you spend a lot of time outside in the summer this could be perfect to keep your lunch and water in.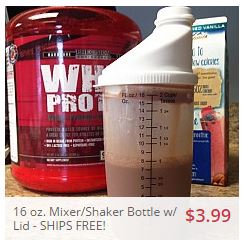 If you're looking for a protein shaker or something to mix up your smoothies in, this 16oz mixer is only $3.99 plus it ships for free!
You'll notice some items offer free shipping. If it doesn't state in the title that it ships for free, you'll need to pay shipping which starts at $1.99 and goes up from there depending on what you purchase.