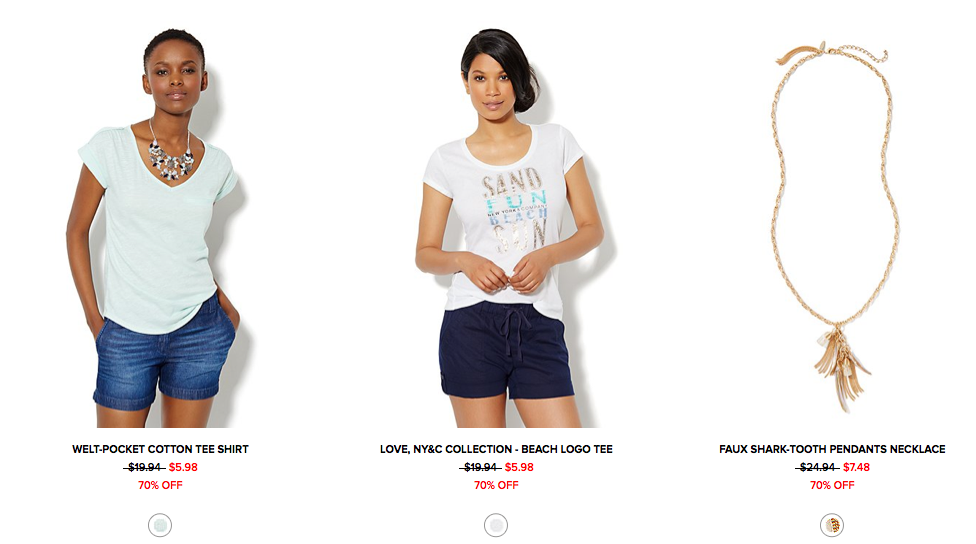 Time to do some shopping for yourself! Looking around the New York & Co site, they have clothing and accessories marked up to 70% off in their Clearance section!
Plus, shipping is FREE with any purchase of $50.00 or more!
This sale is the perfect time to grab some new accessories for fall or to grab some t-shirts and things for next summer!