As you all know I am a big fan of Marika Tek work out gear! Check out the feature on them I did for Fashion Friday.
Right now, Marika Tek is being featured on Beyond The Rack with prices starting at just $12.99!
**Once you get to the Beyond the Rack website, you will need to create an account or sign in before you can see the deals.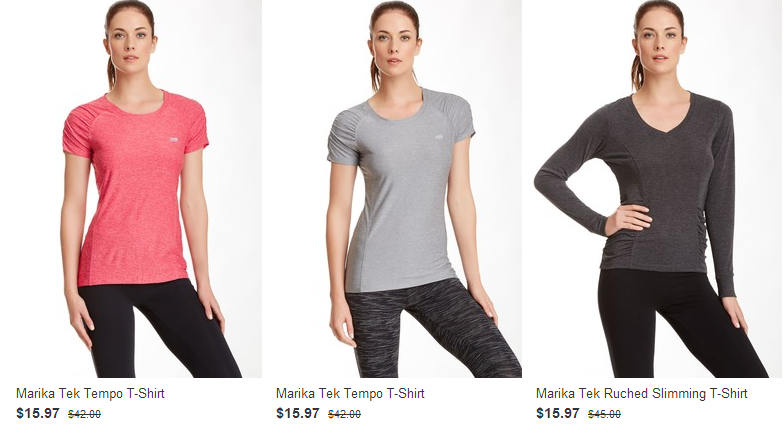 Marika Tek is also being featured on HauteLook with prices starting at $15.97.  HauteLook is a Nordstrom company.  So it is a great way to get all the same brands Nordstrom carries at a huge discount!
If you are in the market for high quality, comfortable and fashionable workout clothes don't miss these sales. They each feature different products so check out both sites before making a final decision!