Let me start by saying that I DON'T CRAFT.  Seriously.  I never got that gene.  My sister and my Mom did though… and they are the most creative people I know.  They both have these amazing minds that come up with crazy ideas that are fresh and just spectacular.
So now that you know that about me….. that is exactly why I wanted to be involved in testing the Cricut Explore and trying it out.  If you want a real review from someone who has no idea what they are doing, that would be me!  And if I can do it and create an awesome project like this—-all of you guys can too!
This month, I decided to create a Gear Statement Necklace straight from my Cricut.  I've seen necklaces with actual gears before. (Steampunk style for all of you out there who know what that is….) But I thought it would be super cool if I could re-create it with my Cricut Explore and save money at the same time!  You know me, saving money is what I do!  Since Christmas is coming up, I knew doing some fun reviews for Cricut could help you guys know if you wanted to put it on your lists or not. 🙂
SUPPLIES YOU WILL NEED:
HOW TO SAVE MONEY ON YOUR SUPPLIES:
LET'S GET STARTED:
[gview file="https://freebies2deals.com/wp-content/uploads/2014/08/gears21.svg"]
Step #1:  Open up Design Space in Cricut and download this SVG file of gears you can use for your necklace.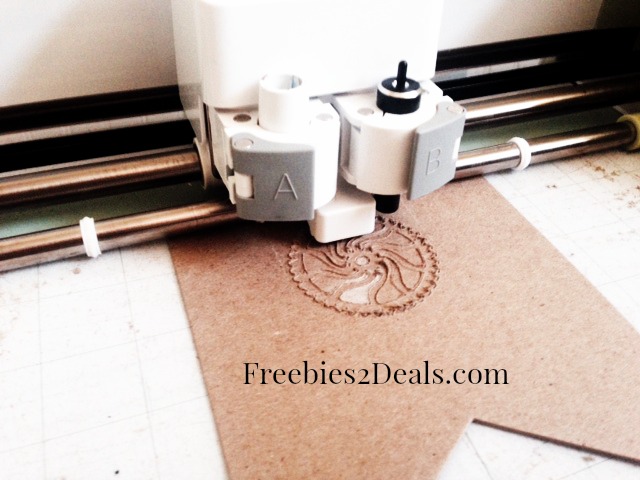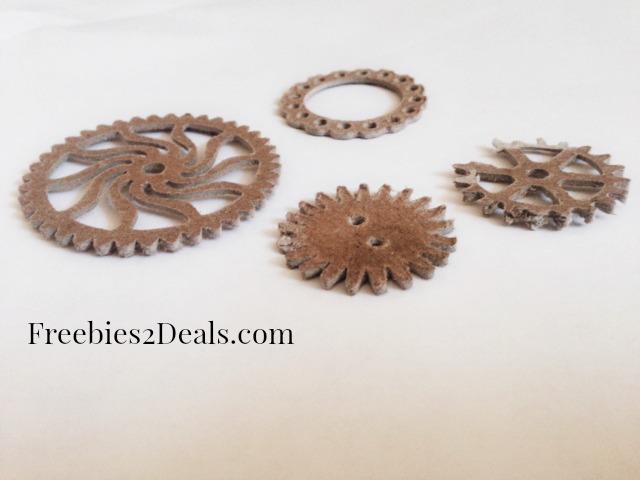 Step #2:  If you are going to use Chip Board, make sure you have the Cricut cut through each gear 5-6 times to make sure it has cut all the way through.  Also, you will want to use a Deep Cut Blade. 
Step #3: Once you have cut out your gears, start spray painting.  Having multiple metallic colors makes the necklace look like actual gears.  So have fun with it!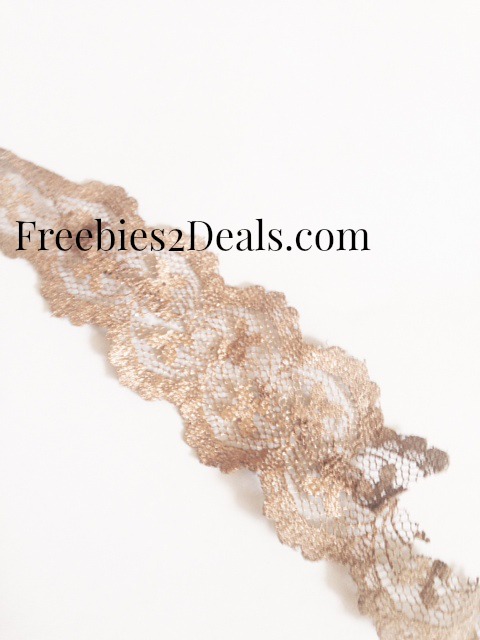 OPTIONAL Step #4: You can take that scrap piece of lace I talked about above and lay it over your gears to imprint a lace pattern.  It adds a little dimension. And if you choose to spray paint lace patterns on all of the gears, you will get a more feminine vibe on your necklace.  I opted to do the front and center gear with a lace imprint so you can see the difference.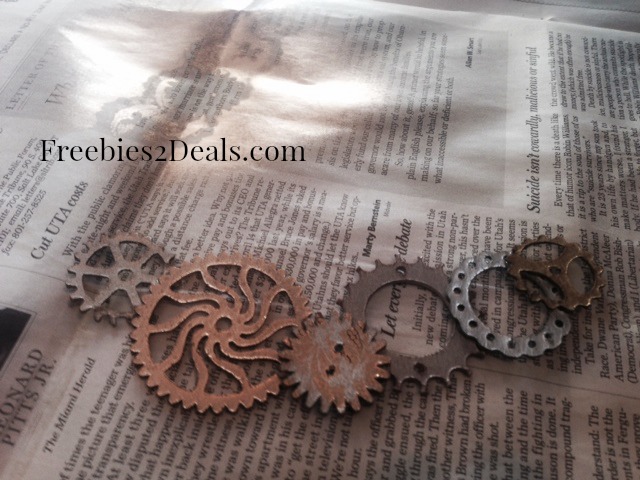 Step #5:  Lay out the gears in the order and pattern you want for your statement necklace. Then use your E-6000, Super Glue or whatever you have to glue the gears together so they don't come apart.  I wouldn't recommend a glue gun.  It won't hold it well enough.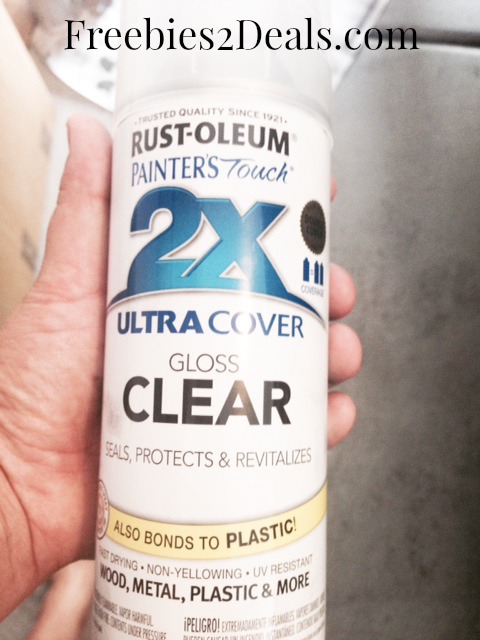 Step #6: Spray your entire necklace with Rust-Oleum Painters Touch 2X Ultra Cover CLEAR Gloss.  Let it dry.  Then flip it over and spray the back.  This should help add a final layer to keep the spray paint on and give the necklace a little more strength and stability.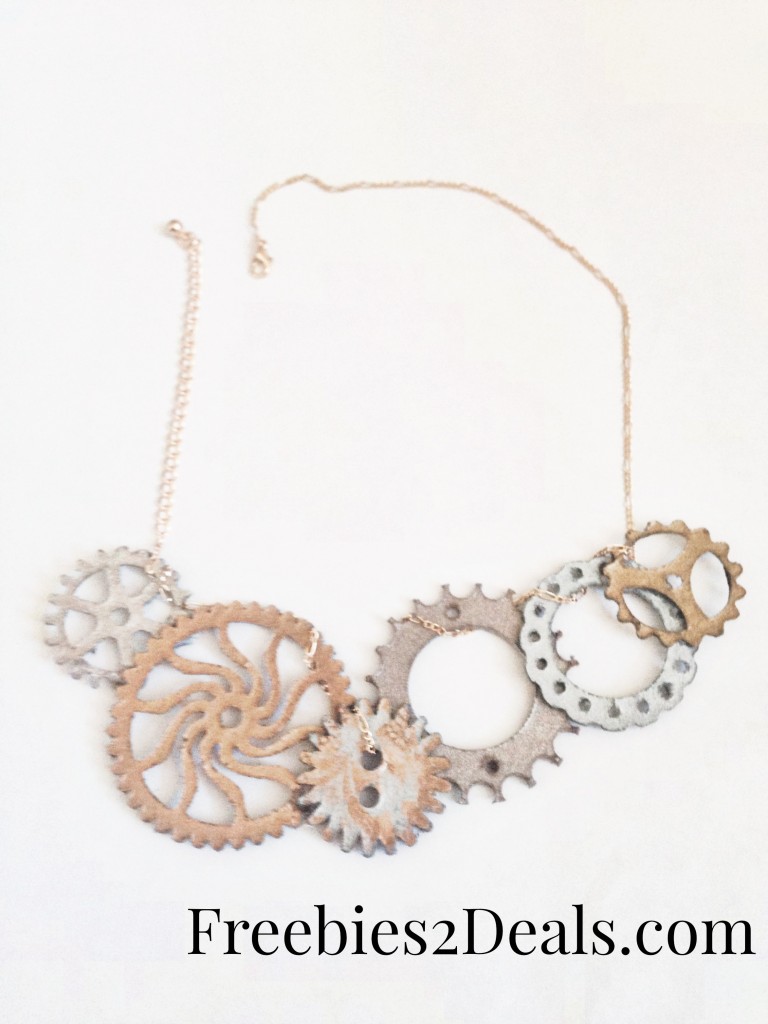 Step #7: Weave your chain through your gears to complete the necklace.
Pretty simple, right??!  One thing to note is that since we are using Chip Board, this necklace isn't going to be indestructible like a real gear necklace.  So you will want to keep this baby away from your kids and keep it in a safe place.
**If you don't have time to do this project now, Pin it for later.
I've teamed up with a bunch of fun Crafty Bloggers—all of us incorporating Lace into our projects one way or another.  Here they all are: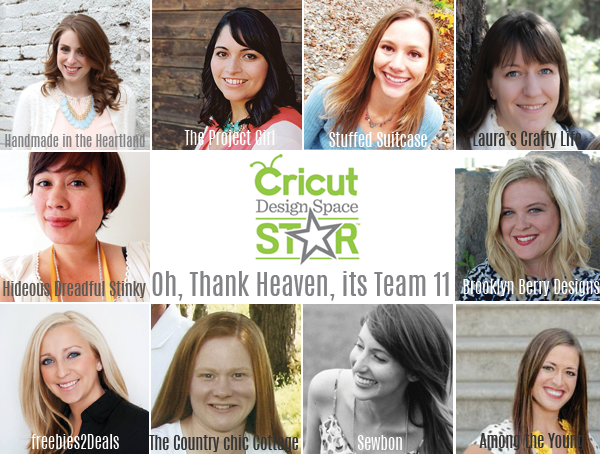 Make sure you check out all of their projects!  These guys are actual Craft bloggers, unlike me, and had some awesome ways to incorporate Lace using the Cricut Explore!