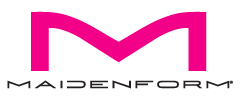 Update: It looks like you may be able to use coupon code EXTRA50 at checkout to get each bra for only $4.00 when you purchase three! Pretty sure that's the lowest price we have ever seen! 
Maidenform is having their $8.00 Amazing Bra Sale! During this sale, you can grab a single bra for just $8.00 or you can get three bras for just $18.00! That makes each bra only $6.00 when you purchase 3!
There is no coupon code required for the $6.00 promotion. Simply add three bras to your cart and the price on all three bras will drop at checkout.
I would move fast on this sale as certain styles and sizes will go out of stock quickly once word gets out.
Shipping is $7.00.  But even with that price, you should make out like a bandit.  If you are concerned about the shipping cost, get a friend to go in on the deal with you and split shipping 50/50.