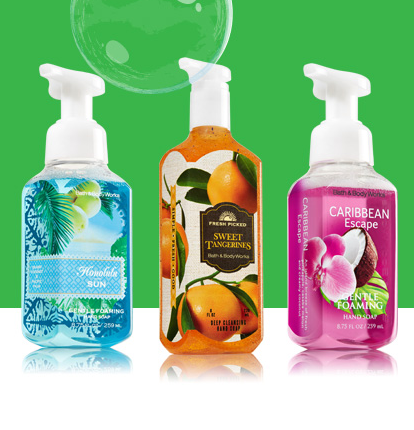 For a limited time on the Bath & Body Works site, submit your email and a friend's email and you will both receive a coupon for a FREE all new hand soap of your choice! 
I am not sure the fine print of this deal, but you could potentially enter your email address and your husband's email and score two free hand soaps with this promotion!
**Promotion can end at any time.