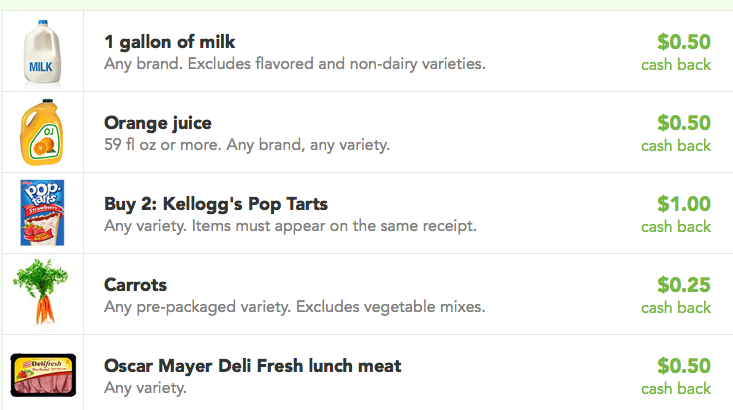 YAY! The new offers have loaded for this week.  And it looks like Checkout 51 is offering $0.50 cash back when you purchase any 59 oz. or more Orange Juice! Plus, you can still get $0.50 cash back for purchasing a gallon of milk or $0.25 cash back for purchasing any pre-packaged variety of carrots! And, those are just a few of the many offers that are available.
Getting discounts on things like orange juice and fresh produce is pretty rare.  So, that is why you should use cash back companies like this to help you out.  You will pay the regular price at checkout.  Then, you can submit your receipt for the cash back.  And, once you get the cash back, you can start rolling it back into your grocery fund!
Here is how it works:
Check out what offers they have going.
Head to any grocery store and purchase the participating items.  **You can even use any coupons you already have!!
Upload a copy of your receipt
And they will give you cash back!
So instead of having to have coupons for all of the items you want to save on.  You can just submit your receipt and get cash sent back to you!
Want another easy $2?  Just submit any grocery receipt totaling $20 or more.
Once your account hits $20, you can cash out.  It's super easy and a lot like other grocery store apps I have talked about before.  However, you can use Checkout51 with an app.  Or, you can use their Internet version.  So everyone can use this one!