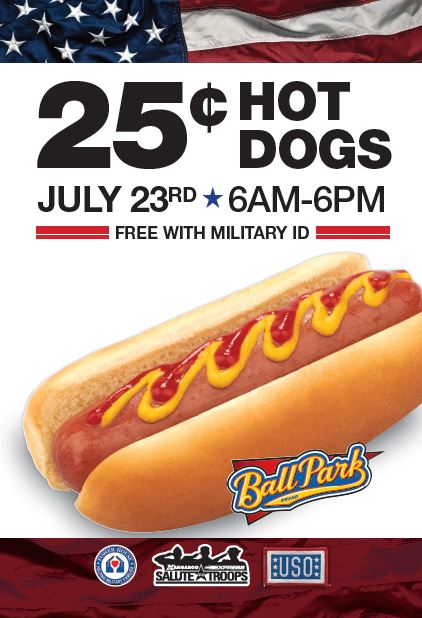 National Hot Dog Day is Tuesday, July 23, and you can get 25-cent hot dogs from 6 a.m. to 6 p.m. at any grill-ready Kangaroo Express!
And, if you're military, you can get yours FREE! You'll just need to present your Military ID. Sounds like a great lunch idea!
To find a location near you, go here.