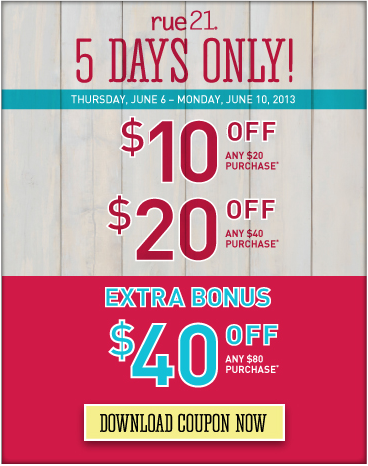 Awesome! Now through June 10th, Rue21 is hosting a special in-store promotion where when you spend $80 you will receive $40 off your purchase! Thatís like getting 50% off!
Just head over to Rue21 Facebook page and like them. You'll then be able to download your coupon to take with you shopping.
If you donít quite need to spend $40 but still need to shop at Rue21, they are also offering $10 off your purchase of $20 or $20 off your purchase of $40 or more!
**Please note, this offering canít be combined with other coupons, Buy 1 get 1 free promotion and excludes 40% off your more items. Offer valid in stores only.