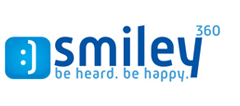 If you have a Smiley 360 account you will want to check your email or login. They've had a few new mission's available including one for Arm & Hammer Sensitive Toothpaste! Keep in mind not every one will qualify.
Once you log in, click on the "Qualify for a New Mission" Link in your middle section of offers. You will need to take a short survey and once your survey is submitted you will be notified whether or not you have qualified for this freebie!
If you don't already have a Smiley360 account, create one. You might see this offer or others from Orajel or Bic Markers that you can jump on.  I personally have received a Free Pyrex Glass Dish, Pam Spray, Free Advil and more from these guys.  Definitely a fun possible freebie to get in on!